Kurdish man wins seat in Armenian parliament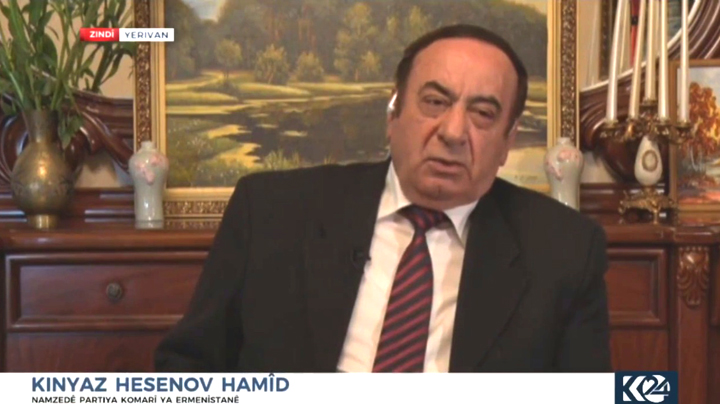 (Kurdistan24) – A Kurd was elected for the Armenian Parliament after winning a seat in the country's 2017 elections.
Kinary Hassanov, a Kurd from Armenia as part of the ruling Republic Party has won a seat in the Armenian parliamentary elections, stating that he would put efforts to serve Kurdish people in the country.
President Serzh Sarksyan's ruling Republican Party won elections in Armenia on April 2, laying the foundation for a new parliamentary system of government, Reuters reported.
Speaking to Kurdistan24, Hassanov thanked Kurds and Armenians for their support in the elections, stating that he would work on implementing his programs and would serve people of Armenia, particularly the Kurds.
Hassanov in a previous interview with Kurdistan24 said that because Kurdish and Assyrian nations were minorities in the country, they could not break the legal barriers and make into the parliament, but now the electoral law has changed.
Hassanov added that now the rights of minorities are respected where minority groups are allowed to join the political parties and run for the parliament or they can nominate individuals.
The Kurds in Armenia mainly live in the western parts of Armenia and according to a 2011 census, more than 37,000 Kurds live in Armenia.