Italian president pays tribute to Armenian Genocide victims in Yerevan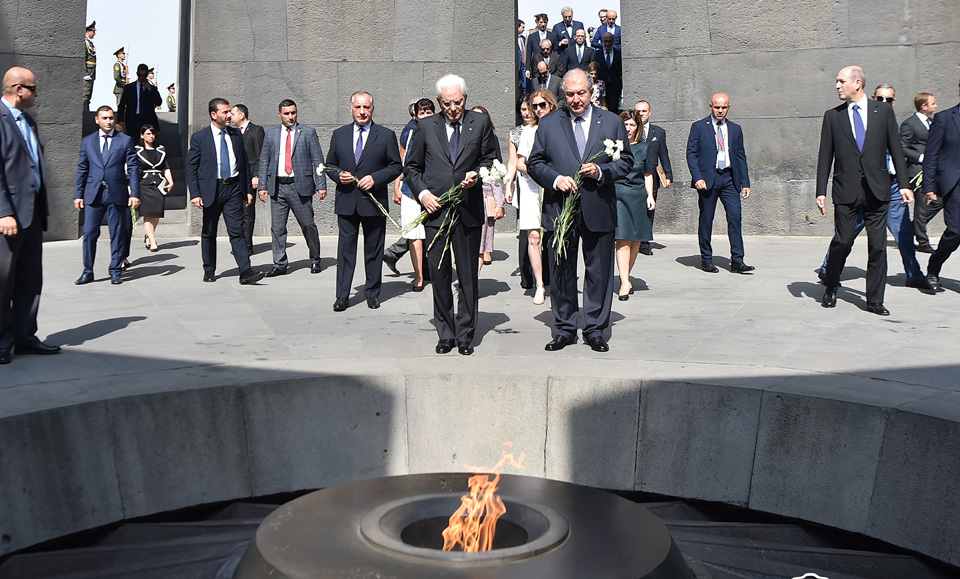 PanARMENIAN – Italian President Sergio Mattarella on Tuesday, July 31 visited the Armenian Genocide memorial in Yerevan.
Mattarella and his daughter, Laura Mattarella, are currently in Armenia on a two-day state visit. The Italian leader has already met his Armenian counterpart Armen Sarkissian.
While in Tsitsernakaberd – the hill on which the memorial was built more than 50 years ago – Mattarella laid flowers at the eternal fire and paid tribute to the memory of the victims of the Genocide with a moment of silence.
On April 24, Armenians worldwide commemorated the 103rd anniversary of the Genocide which began in the Ottoman Empire in 1915 and continued until 1923. Some three dozen countries, hundreds of local government bodies and international organizations have so far recognized the killings of 1.5 million Armenians in the Ottoman Empire as Genocide. Turkey denies to this day.