Israel's Deputy Foreign Minister visits Armenian Genocide Memorial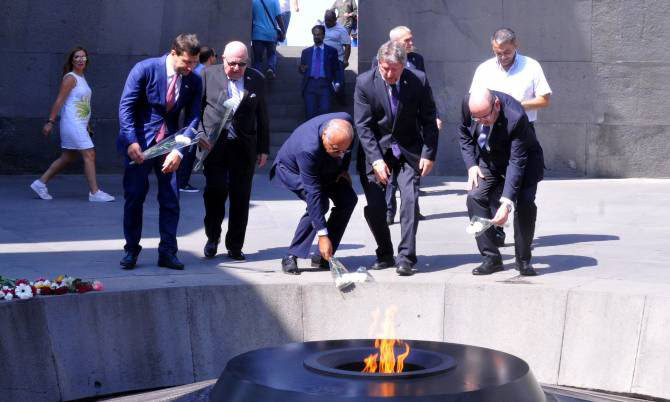 (Armradio) – Israeli Deputy Foreign Minister Alexander Ben-Zvi visited the Tsitsernakaberd Memorial today to pay tribute to the memory of the Armenian genocide victims.
"The tragedy of the Armenian nation has never been questioned. There is a historical question of how to call it, but what has happened is a fact that everyone accepts. It's not a matter of political discussions, let historians decide how to call the tragedy," the Deputy Foreign Minister said.
Alexander Ben-Zvi also toured the Armenian Genocide Museum Institute.