Ishkhan Saghatelyan: So-called Armenian-Turkish normalization process must be stopped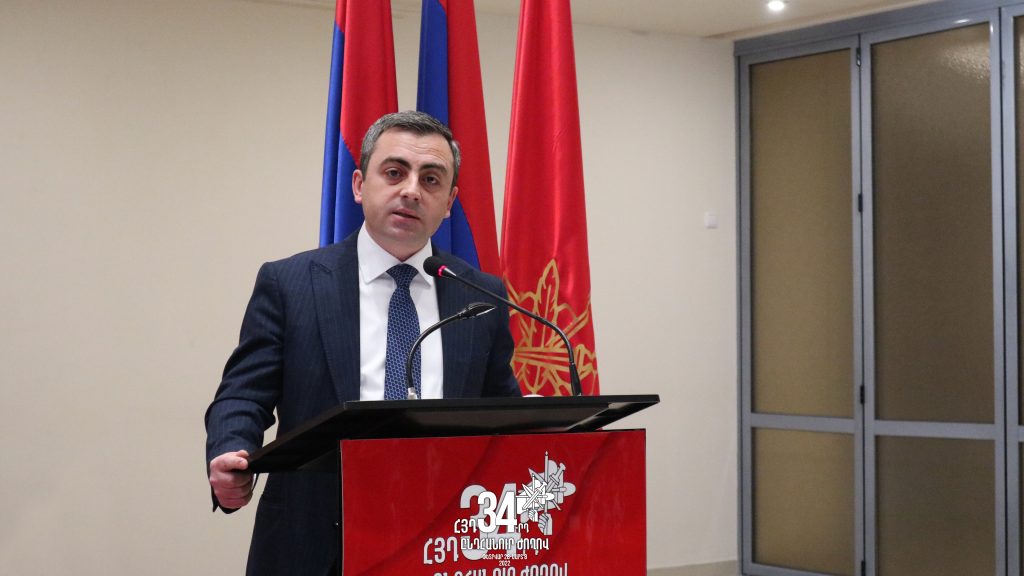 The normalization process between Armenia and Turkey must be stopped, Ishkhan Saghatelyan, a member of the Armenian Revolutionary Federation (ARF) Supreme Council and deputy parliament speaker, said in his opening remarks at the 34th ARF General Assembly in Yerevan on Monday.
"Turkey continues to use the normalization process with Armenia to meet its own and Azerbaijan's needs," he stated. "Therefore, the so-called Armenian-Turkish normalization process must be stopped."
Saghatelyan blamed the incumbent Armenian authorities for ignoring Turkey's policy of denial of the Armenian Genocide, Ankara's participation in the 44-day war, the anti-Armenian programs outlined in the Shushi Declaration as well as Turkey's expansionist ambitions in the region.
In the lawmaker's words, the Armenian authorities are leading the country to new concessions under the guise of opening an era of peace in the region.
Denouncing the Armenian government's "disastrous" policies, he stated it cannot ensure peace, security and prosperity in the country.
"The regime, which is a symbol of defeat and war, will be ousted. Our country must have a national government, which will stop the ongoing process of statehood collapse, will ensure the inviolability of the country's borders and territorial integrity, will establish dignified peace, and will make Armenia a dignified and prosperous country," Saghatelyan said.
"We don't have to come to terms with the defeat. We must resist the enemy and the agendas leading the homeland to defeat. We must have a national dream and go after it."
He noted that the ARF stays focused on the Armenia-Artsakh-Diaspora trinity, adding "all attempts to rip apart our unity are doomed to failure."