Iraqi Yazidis struggle to integrate after finding refuge in Armenia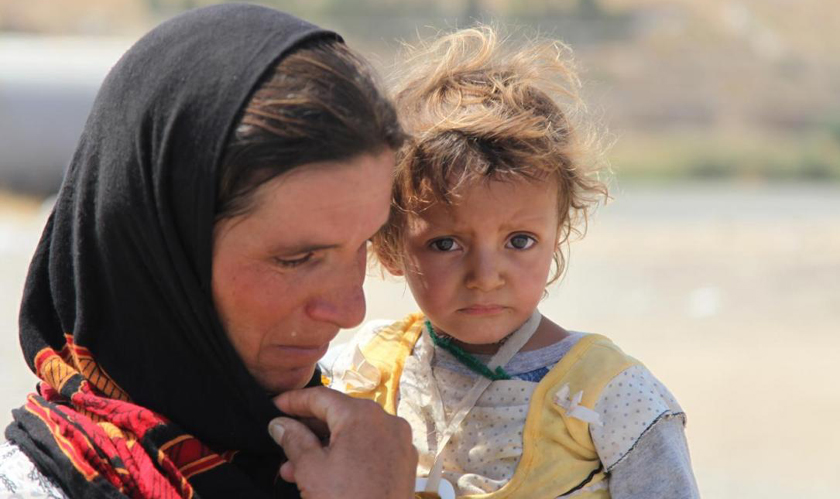 Thomson Reuters Foundation in a recently-published feature has weighed in on the difficulties that Iraqi Yazidis face after fleeing Sinjar to various countries, including Armenia.
35,000 Armenian Yazidis who have been settled in Armenia for more than a century, have recently been joined by Yazidi families who have fled the Islamic State offensive in northern Iraq.
For new arrivals, like Ara (who did not want to give his full name), however, life has been a struggle in Armenia.
"We thought we would find peace here, but it's difficult," said Ara, who did not want to give his full name.
"Here they think we are too different, that we are not real Yazidis anymore."
Armenian Yazidis say they believe that their ethnic kin from Sinjar have been influenced by the Islamic traditions of the Iraqi majority.
"Our way of life is too different from theirs. They are all Muslims now," said Sevak Mouradyan – an Armenian Yazidi. "We fear that they will bring instability and terror to our homes."
In an effort to smooth integration, the Armenian government has started construction of the largest Yazidi temple outside Iraq to commemorate those killed at Sinjar and to honour Armenian Yazidis.
In August 2014, Islamic State militants began an assault on the Yazidi religious community's heartland in Sinjar, northern Iraq, home to around 400,000 Yazidis.
The insurgents systematically killed, captured and enslaved thousands of Yazidis, whose beliefs combine elements of several ancient Middle Eastern religions and are regarded by Islamic State as infidels.
UN investigators estimate more than 5,000 Yazidis have been rounded up and slaughtered and some 7,000 women and girls forced into sex slavery.