Investors From Abu Dhabi To Put Up $100 Million In Armenia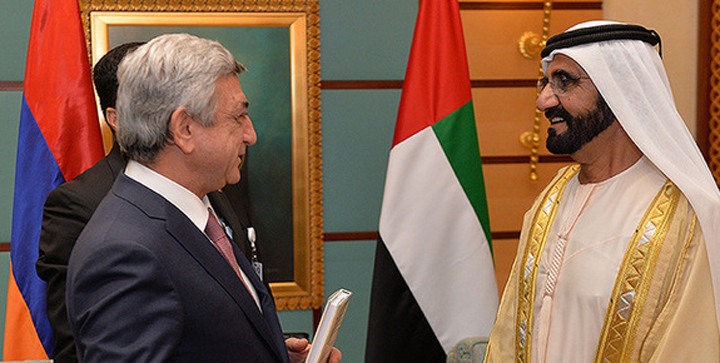 After the completion of the program, 40-to-50-megawatt solar power plants are planned to be built in Armenia and to be commissioned by 2020
Investors form Abu Dhabi will put up $100 million in construction of a solar power plant in Armenia, Viktor Akulyan, KPMG partner in Russia and the Commonwealth of Independent States, told journalists on Thursday.
In his words, an appropriate memorandum was signed yesterday in Abu Dhabi after the investment forum attended by Serzh Sargsyan, Armenian president.
"It is important that investments should be consistent, investors should be happy about their input in the country, and rules of the game should be understandable," Akulyan said.
He also stressed the importance of the government's support for all large investors.
Conversations on the sidelines of the forum have convinced potential investors that business environment in Armenia is favorable, and they expressed interest in putting up money in Armenia.
Akulyan said that KPMG office in Abu Dhabi expressed willingness to cooperate as well – it will try to attract investments to Armenia.
In summer 2015, a $58-million investment program aimed at development of renewable energy and designed for five or six years was launched in Armenia. The program is being implemented by the Renewable Energy and Energy Saving Fund with support from the Climate Investment Funds, the Armenian energy and natural resources ministry, the World Bank and the Asian Development Bank.
The key round of the program will be launched in 2017. After the completion of the program, 40-to-50-megawatt solar power plants are planned to be built in Armenia and to be commissioned by 2020.