Interview with Canadian Armenian Virologist Dr. Levon Abrahamyan: "It's important, for Armenia, to take the advice of the experts who already experienced the crisis in their country."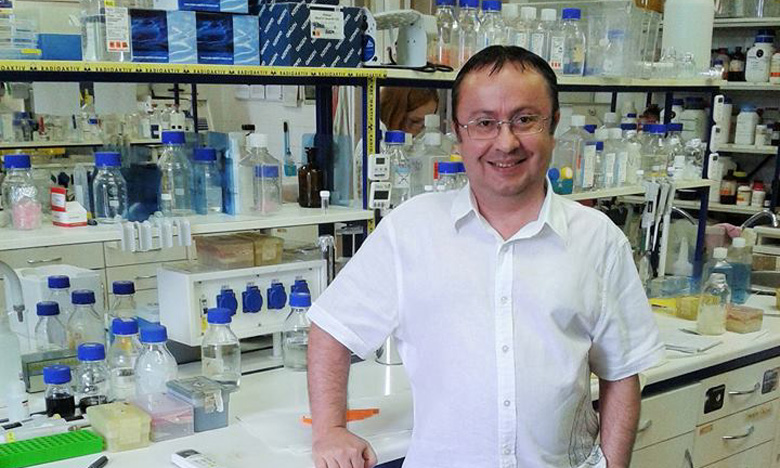 – "What I'm saying, is that in order to be able to prevent and control these zoonotic viruses and future epidemics, we should understand how theses animal viruses first infect the animals and how they adapt to a new specie, to human beings."
– "Armenia has the advantage to easily control its borders. We have one international airport which can be controlled."
– "We could have established a vaccine, if funding and research after SARS epidemic continued."
– "If the Government of Quebec finds that the crisis is going outside of their expectations, then yes, they will be in the position to introduce more severe restrictions and that will be correct and accurate."
– "We Armenians are family-oriented people, with social distancing we have to change our traditions and customs for a while."
The world is facing a global threat, a global pandemic: the coronavirus, also known as the COVID-19. As of March 22, 2020, we have more than 300 000 confirmed cases around the globe. The world, the global order, as we know today, will not look the same tomorrow.
Quebec and Canada are amongst the many other leading nations around the world, who are currently studying this coronavirus. And today, we're joined by one of the most experienced virologists in Canada, Dr. Levon Abrahamyan, from Université de Montréal, who is currently studying the coronavirus and its interactions with animals, in order to develop efficient antiviral strategies.
Dr. Levon Abrahamyan is an Assistant Professor at the Faculty of Veterinary Medicine at Université de Montréal. Dr. Abrahamyan holds a combined PhD in genetics from the Institute of General Genetics of Moscow and of the Yerevan State University. He has also a very rich postdoctoral experience. He has worked in several internationally renowned laboratories:
Nebraska Center for Virology
Rush University of Chicago
Lady Davis Institute for Medical Research
IRCM – Institute for clinical research of Montreal
He also held a position as professor and senior researcher at Charles University in Prague in Czech Republic.
Dr. Abrahamyan has been with the Faculty of Veterinary Medicine of University of Montreal since January 2015. His research is varied, but his main research domain is understanding the biology of viruses affecting animals and humans, and the complex interactions between different viruses and the host. He's also the author and co-author of more than 30 different scientific research papers in high impact journals.
He is an expert in virology, zoonotic infections, genetics, molecular biology, immunology and public health policies.
On March 22, Horizon Weekly Montreal correspondent Aram Shoujounian interviewed Dr. Abrahamyan via Zoom.
INTERVIEW HIGHLIGHTS
– "What I'm saying, is that in order to be able to prevent and control these zoonotic viruses or future epidemics, we should understand how theses animal viruses first infected the animals and how they adapted to a new specie, to human beings. This is one of the objectives of my research right now."
– "In my laboratory, we study the biology of the viruses and virus-host  interactions, starting from the very beginning: virus attachment to the cell of the host, entry, how the virus is reproducing inside the cells, and how the virus is spreading. Knowing all the stages of the life cycle of the virus, we will be able to develop or, at least, predict antiviral strategies, like drugs. For example, the drugs, which could block, at a certain stage the lifecycle (replication) of the virus."
– "Before the SARS epidemic, very few people knew what the coronavirus was. But now, we know that many animals carry on different coronaviruses: bats, dogs, cat… all animals may have their own coronaviruses."
Interview with Canadian Armenian Virologist Dr. Levon Abrahamyan

Interview with Canadian Armenian Virologist Dr. Levon Abrahamyan: "It's important, for Armenia, to take the advice of the experts who already experienced the crisis in their country."The world is facing a global threat, a global pandemic: the coronavirus, also known as the COVID-19. As of March 22, 2020, we have more than 300 000 confirmed cases around the globe. The world, the global order, as we know today, will not look the same tomorrow.Quebec and Canada are amongst the many other leading nations around the world, who are currently studying this coronavirus. And today, we're joined by one the leading virologists in Canada, Dr. Levon Abrahamyan, from Université de Montréal, who is currently studying the coronavirus and its impact on animals, in order to develop an anti-viral drug.Dr. Levon Abrahamyan is an Assistant Professor at the Faculty of Veterinary Medecine at Université de Montréal. Dr. Abrahamyan holds a combined PhD in genetics from the Institute of General Genetics of Moscow and of the Yerevan State University. He has also a very rich postdoctoral experience. He has worked in several internationally renowned laboratories:- Nebraska Center for Virology- Rush University of Chicago- Lady Davis Institute for Medical Research- IRCN – Institute for clinical research of MontrealHe also held a position as professor and senior researcher at Charles University in Prague in Czech Republic.Dr. Abrahamyan has been with the Faculty of Veterinary Medecine of University of Montreal since January 2015. His research is varied, but his main research domain is understanding the biology of viruses affecting animals and humans and the complex interactions between different viruses and the host. He's also the author and co-author of more than 30 different scientific research papers in high impact journals.Expert in virology, zoonotic infections, genetics, molecular biology, immunology and public health policies On March 22, Horizon Weekly correspondent Aram Shoujounian interviewed Dr. Abrahamyan via Zoom. This is the First part of the interview.

Posted by Horizon Weekly on Monday, March 23, 2020
INTERVIEW PART ONE
– "On this day, a thousand of pets have been checked for human coronavirus and so far, the results are negative. But coronavirus remain a very common virus for animals and the present coronavirus that adapted to humans has been originated from animals (bats). So, we cannot exclude that this will not happen again, just like we cannot exclude that human coronavirus may be transferred to animals. The data shows, for right now, that there's no danger for any pets."
– "After this crisis, many governments and private organizations will understand much better the importance of this kind of research."
– "One of the outcomes of this epidemic is that we will know much better this specific type of viruses, and we will get the chance to study them in much more detail. There have been established researches before, but it was never systemic."
– "There are indications that ibuprofen is not a recommended drug to use and should not be used for coronavirus infected people."
– "Right Now there are about 100 anticoronavirus treatment trials."
– "We could have established a vaccine if funding and research after SARS epidemic continued."
– "We have to develop vaccines. Best strategy is prevention."
– "We should study viruses of wildlife animals."
– "We Armenians are family-oriented people, with social distancing we have to change our traditions and customs for a while."
– "Armenia has the advantage to easily control its borders. We have one international airport which can be controlled."
Interview with Canadian Armenian Virologist Dr. Levon Abrahamyan

Interview with Canadian Armenian Virologist Dr. Levon Abrahamyan: "It's important, for Armenia, to take the advice of the experts who already experienced the crisis in their country."The world is facing a global threat, a global pandemic: the coronavirus, also known as the COVID-19. As of March 22, 2020, we have more than 300 000 confirmed cases around the globe. The world, the global order, as we know today, will not look the same tomorrow.Quebec and Canada are amongst the many other leading nations around the world, who are currently studying this coronavirus. And today, we're joined by one the leading virologists in Canada, Dr. Levon Abrahamyan, from Université de Montréal, who is currently studying the coronavirus and its impact on animals, in order to develop an anti-viral drug.Dr. Levon Abrahamyan is an Assistant Professor at the Faculty of Veterinary Medecine at Université de Montréal. Dr. Abrahamyan holds a combined PhD in genetics from the Institute of General Genetics of Moscow and of the Yerevan State University. He has also a very rich postdoctoral experience. He has worked in several internationally renowned laboratories:- Nebraska Center for Virology- Rush University of Chicago- Lady Davis Institute for Medical Research- IRCN – Institute for clinical research of MontrealHe also held a position as professor and senior researcher at Charles University in Prague in Czech Republic.Dr. Abrahamyan has been with the Faculty of Veterinary Medecine of University of Montreal since January 2015. His research is varied, but his main research domain is understanding the biology of viruses affecting animals and humans and the complex interactions between different viruses and the host. He's also the author and co-author of more than 30 different scientific research papers in high impact journals.Expert in virology, zoonotic infections, genetics, molecular biology, immunology and public health policiesOn March 22, Horizon Weekly correspondent Aram Shoujounian interviewed Dr. Abrahamyan via Zoom. This is the SECOND part of the interview.

Posted by Horizon Weekly on Monday, March 23, 2020
INTERVIEW PART TWO
– "The most important effect of social distancing is to flatten the curve of epidemics. Right now, we're at an exponential growth and we have about 20% to 40% increase every day in the number of diagnosed people. The objective of all these measures is to avoid that our health system collapses like it's happening right now in Italy and other countries."
– "China managed to flatten that curve using very strict measures, maybe undemocratic, but it gave positive results."
– "If the Government of Quebec finds that the crisis is going outside of their expectations, then yes, they will be in the position to introduce more severe restrictions and that will be correct and accurate."
– "The Government of Quebec has good experts and there is good level of consultations between Canadian scientists and Quebec authorities, but also with the global scientific community."
– "I always say that the Armenian authorities should take the example from the countries who already faced the crisis before. There's no time to invent the wheel, there's no time for speculations."
– "It's important, for Armenia, to take the advice of the experts who already experienced the crisis in their country."
"A delay can have very dramatic outcomes: delaying the quarantine of one day can have a difference of tens of thousands of infected people."
– "All these measures – lockdowns, social distancing – help to gain more time and help to decrease the number of infected people in a short period of time. And the effect will be a long-term impact."
– "The coronavirus epidemic curve of the United States looks like the curve of Italy: it's growing really quickly."
– "The objective of Canada is to have a very slow growth of the number of the infected people, like in Germany and Singapore."