In Memory of Armenian Genocide Survivor Sirvard Kirishjian Kurdian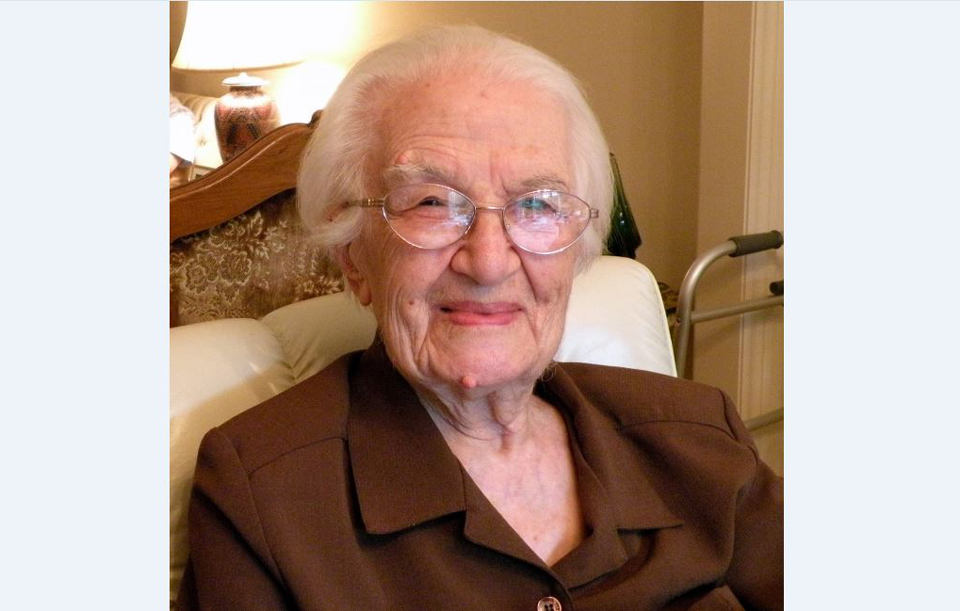 Araxie Altounian
Sirvard Kirishjian Kurdian, one of the last survivors of the Armenian Genocide, passed away peacefully at the age of 106, on Saturday, October 27, north of Toronto. Born in Garin (Erzerum) in August 1912 to Yeghishé Kirishjian, a textile merchant, and his wife Yepraksé, Sirvard was the youngest of six children, three of whom died of illness in their hometown. When the forced exodus of Armenians began in 1915, the barely 3 year-old Sirvard crossed the long road to Mosul with her mother and two siblings, one of whom died of thirst on the road.
After the end of World War I Sirvard's mother decided to move to Aleppo, hoping to find relatives there. Young Sirvard was placed in several orphanages in order to survive famine. It fell upon her sister Araksi to take her to an orphanage known to Armenians as "Hokedoun", pretending the two siblings had lost their mother. When Sirvard contracted leprosy and came close to losing her sight, she was taken out, and after recovering, was placed in a Catholic orphanage. There, the Orthodox children were not given Holy Communion, so she was converted to the Catholic faith. When her mother found out that the young girl had become a Catholic, she pulled her out again.
Through the assistance of the newly formed association of Erzerum Armenians, Sirvard attended the Kilikian School. Given her family's situation, she never owned books during her school years, but copied her classmates' books in her copybooks. During a cultural event, she recited Daniel Varoujan's "The Red Earth" (Կարմիր Հողը) with such intense emotion that she caught the attention of the school benefactor, Missak Azirian. Learning that she was a fatherless child, he offered to pay her tuition until her graduation at the age of fourteen.
After her sister Araksi's death at the age of twenty three, Sirvard remained Yepraksé's only surviving child. At age fifteen she married another orphan from Erzerum, Khachig Kurdian. Having grown up in the AGBU orphanages of Mosul, Jerusalem, Beirut, and finally Aleppo, Khachig had learned to drive tractors with the hope of migrating to the newly formed Soviet Armenia and working in the field of agriculture; however, political and financial obstacles got in the way, and he worked as a truck driver in Syria, often traveling to the Syrian desert for weeks on end. As a young mother, Sirvard complemented her husband's modest income by doing exquisite embroideries and crochet – some of the finest in Aleppo. The couple had four children. In the 1960's they moved to Beirut, Lebanon, where Khachig died in 1974. Sirvard moved to Canada in 1991 and settled north of Toronto with her family.
By the time she was 102, Sirvard had created numerous crochet covers for the altars and chalices of some twenty Armenian churches in Toronto, Armenia and Artsakh. She was also an excellent cook, very well versed in traditional Armenian cuisine.
Adored by her children, grandchildren and great grandchildren, Sirvard remained the strong central pillar of her family. If perseverance, patience and hard work braced Sirvard to face the hardships of her youth, the secret of her longevity is expressed in her own words: "When I see all this love and affection around me, I don't want to go." Sirvard will be dearly missed by her family and friends whose lives she touched with her love and devotion.