IN HISTORIC MOVE, CANADA ANNOUNCES IT WILL OPEN EMBASSY IN YEREVAN: Horizon Weekly exclusive interview with Canadian Foreign Minister Minister Joly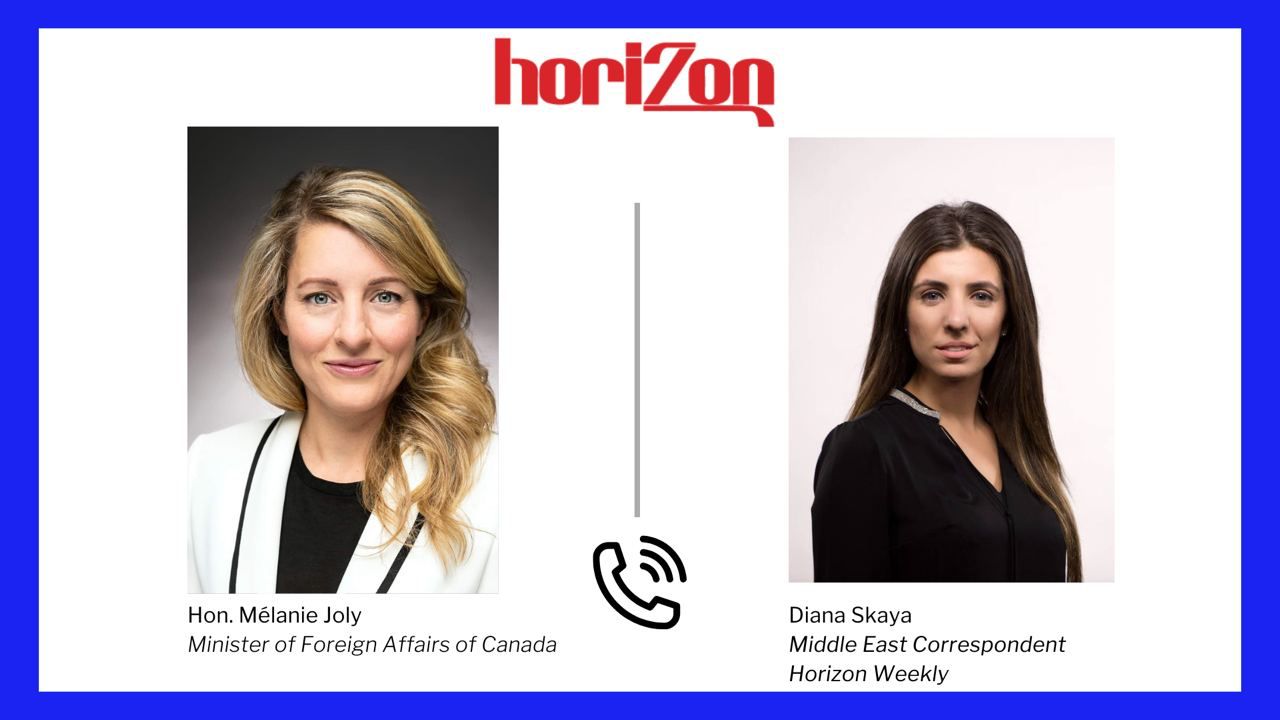 Horizon Weekly Middle East Correspondent, Diana Skaya, exclusive interview with Canadian Foreign Minister Minister Joly.
"We need to make sure that Canada's presence and voice is heard in Armenia"- Mélanie Joly, Canadian Foreign Minister tells Horizon Weekly.
As the G7 Summit concluded, and the NATO summit in Madrid came to an end, Canadian Foreign Minister Mélanie Joly took the stage to announce Canada's expansion of diplomatic presence in Armenia, Estonia, Lithuania and Slovakia where 4 embassies will soon open in each of those respective countries. The geopolitical and security dynamics around the world are changing. In an effort to support democracy in the Caucasus, strengthen ties with NATO allies and to counter Russia's destabilizing activities in the region, Canada's historic announcement for the establishment of a Canadian Embassy in Yerevan will reinforce bilateral relations between Canada and Armenia and positively strengthen Armenia's route to democracy.
"Canada is opening an embassy in Armenia. This will allow for stronger ties between our countries and increased Canadian support for Armenian democracy. As the rules that ensured stability & security are challenged, Canada will work to protect peace & democracy globally."
What will this mean for Armenia and Canada? The Honorable Mélanie Joly spoke to Horizon Weekly Middle East Correspondent Diana Skaya, currently based in Jerusalem.