Ilham Aliyev makes territorial claims against Armenia again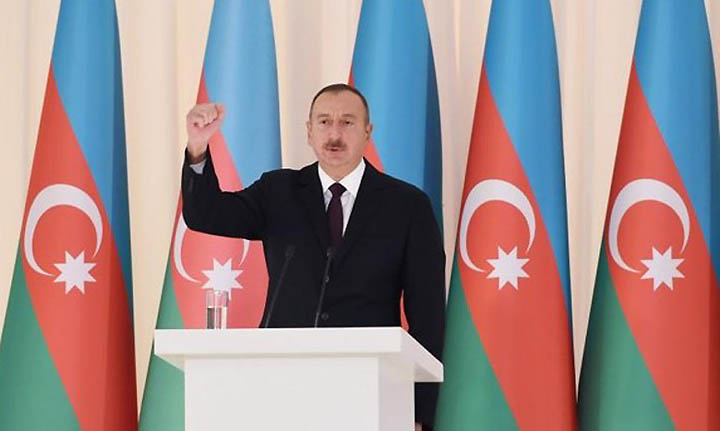 PanARMENIAN – Azerbaijani president Ilham Aliyev on Thursday, February 8 delivered threats against Armenia, claiming that "Yerevan Khanate and Zangezur-Goycha are Azerbaijan's history lands."
Addressing the VI Congress of the ruling New Azerbaijan Party, Aliyev said "we must not and do not forget about our historical lands."
"In the coming years, we should be more active about this matter and organize presentations and exhibitions in various parts of the world," the Azeri leader said, according to Haqqin.az.
"Yerevan is our historical land, and we, the Azerbaijanis, must return to these territories. This is our political and strategic goal, and we should reach this objective step-by-step."
Aliyev's comments came during the OSCE Minsk Group co-chairs' regional visit. After holding talks with top Azerbaijani officials and diplomats, the mediators have now arrived in Armenia.