Russia concerned about situation in Armenia – Lavrov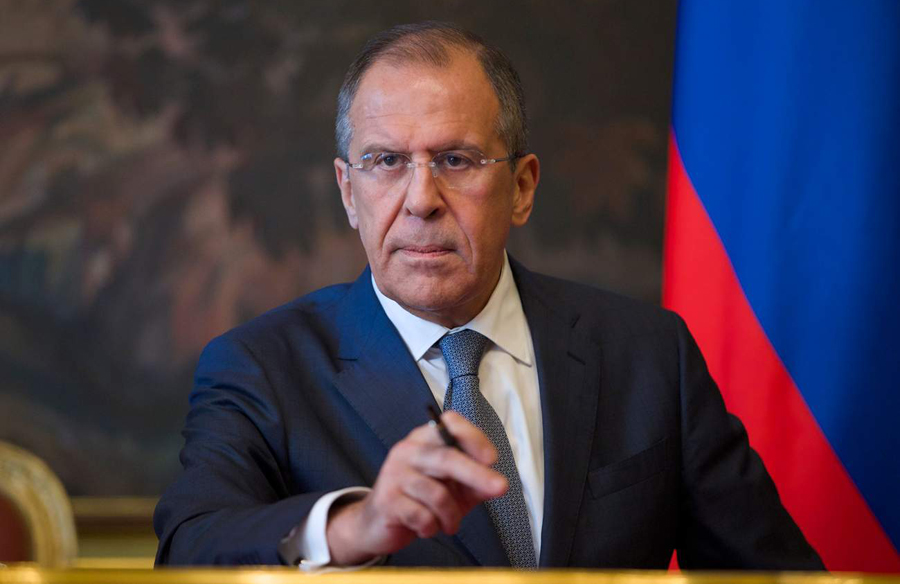 Moscow is concerned that the situation in Armenia is still boiling but it is the country's domestic affair, Russian Foreign Minister Sergey Lavrov said, addressing students and lecturers at Moscow State Institute of International Relations on Monday, TASS news agency reports.
"We are concerned that the situation in Armenia is still boiling, in particular, events that took place ten years ago are being investigated and arrests are taking place," Lavrov said. "We believe that it is Armenia's domestic affair and would like these domestic affairs to remain based on the country's laws and constitution so that they can be resolved as soon as possible and Armenia can focus on creative tasks," the Russian top diplomat added.
According to Lavrov, it is in Russia's interest that the situation in countries with which it has allied relations and those of strategic partnership remains stable "and domestic processes remain based on the constitution so that there are conditions for economic development and social welfare improvements." "This is what we have been trying to ensure, particularly through our integration association – the Eurasian Economic Union (EAEU) – and the Collective Security Treaty Organization (CSTO)," he said.
"We have been keeping an eye on the events that took place after the constitutional provision, which transferred all major powers from the president to the prime minister elected by the country's parliament, had come into effect," Lavrov went on to say. "We took no actions and made no statements that by any stretch of the imagination could be taken as interference in domestic affairs… I cannot say that other players acted in the same way," Lavrov noted.
 Armenia earlier initiated the replacement of the CSTO secretary general. On July 26, the country's Special Investigative Service accused CSTO Secretary General Yuri Khachaturov of overthrowing the constitutional order in 2008 and requested a court to arrest him. Khachaturov, who was the commander of the Armenian Armed Forces' Yerevan Garrison back in 2008, pleaded not guilty. On July 28, the Yerevan City Court of General Jurisdiction released him on his own recognizance and a bail of about $10,000.
On July 27, a Yerevan court issued a warrant to arrest Robert Kocharyan, who served as Armenian president in 1998-2008 and is also accused of overthrowing the constitutional order in 2008.
On July 31, Lavrov said that those events "run counter to the new Armenian authorities' recent statements" that they had no intentions "to persecute their predecessors for political reasons." On August 10, Armenian Prime Minister Nikol Pashinyan commented on Lavrov's words, saying that Russia "should adapt" to the new situation in the country.