Henry Theriault Elected President of the International Association of Genocide Scholars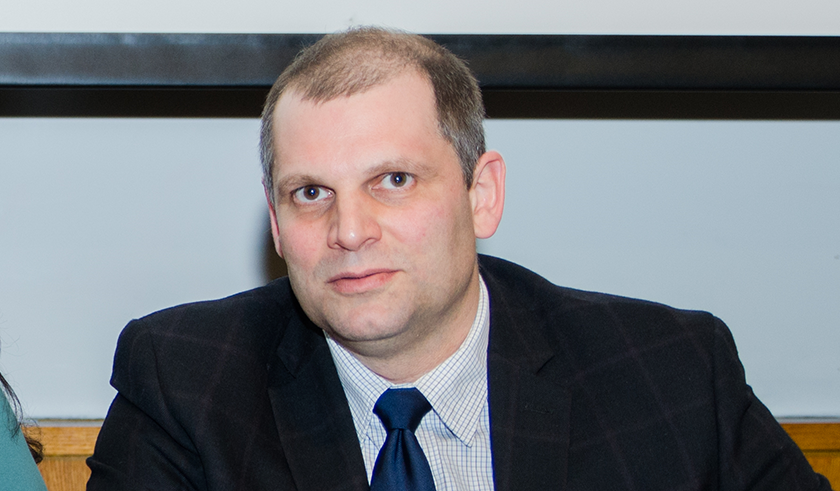 "Genocide studies has been at the forefront of recent human rights advances. Dire political climates in the US, Europe, and other areas threaten this progress. Racism, xenophobia, misogyny, etc. pervade public discourse and drive repressive legal and political regressions the world over. Genocide's prevalence even threatens increase," Theriault said during his nomination. "Against this, a vibrant IAGS is essential. Demagogues attack the sensibilities genocide studies engenders. Our work is a crucial challenge to their propaganda. IAGS must strive against this marginalization while innovatively expanding the field, especially creating space for emerging scholars particularly vulnerable to this backlash," he added.
Theriault was most recently Professor in and Chair of the Philosophy Department at Worcester State University, where he has taught since 1998. From 1999 to 2007, he coordinated the University's Center for the Study of Human Rights. He earned his B.A. in English from Princeton University and his Ph.D. in Philosophy from the University of Massachusetts, with specializations in social and political as well as continental philosophy. Theriault's expertise is in genocide and human rights studies, and his research focuses on reparations, victim-perpetrator relations, genocide denial, genocide prevention, and mass violence against women and girls. Since 2007, he has chaired the Armenian Genocide Reparations Study Group and is lead author of its March 2015 final report, Resolution with Justice. He has published numerous journal articles and chapters in the area of genocide studies.
He has lectured and given panel papers around the world, including in Armenia, Turkey, Artsakh, Lebanon, Australia, Japan, South Korea, Rwanda, Britain, France, Belgium, Italy, Argentina, Canada, and across the U.S.
During the summer of 2013 he was based at Griffith University Mt. Gravatt as a visiting scholar at the Australian National Research Council's Centre of Excellence in Policing and Security, where he investigated the impact of humanitarian military intervention on levels of violence against and exploitation of women and girls.
He is founding co-editor of the peer-reviewed Genocide Studies International (International Institute for Genocide and Human Rights Studies and University of Toronto Press) and was recently named co-editor of Transaction Publishers' Genocide: A Critical Bibliographic Review. From 2007 to 2012 he served as co-editor of the International Association of Genocide Scholars' peer-reviewed Genocide Studies and Prevention, and was guest editor of the International Criminal Law Review special issue on "Armenian Genocide Reparations" (14:2, 2014), and the Armenian Review special issue on the "New Global Reparations Movement" (53:1-4, 2012).
Theriault is also the chair of the Armenian Genocide Reparations Study Group (AGRSG), which was assembled in 2007 by four experts in different areas of reparations theory and practice. In September 2014, the group completed its final report, "Resolution with Justice—Reparations for the Armenian Genocide," a wide-ranging analysis of the legal, historical, political, and ethical dimensions of the question of reparations for the genocide. It also includes specific recommendations for the components of a complete reparations package.
Theriault, a longtime contributor to the Armenian Weekly, is the first Armenian President of the IAGS.