Henrikh Mkhitaryan and Julia Roberts pose for photos in California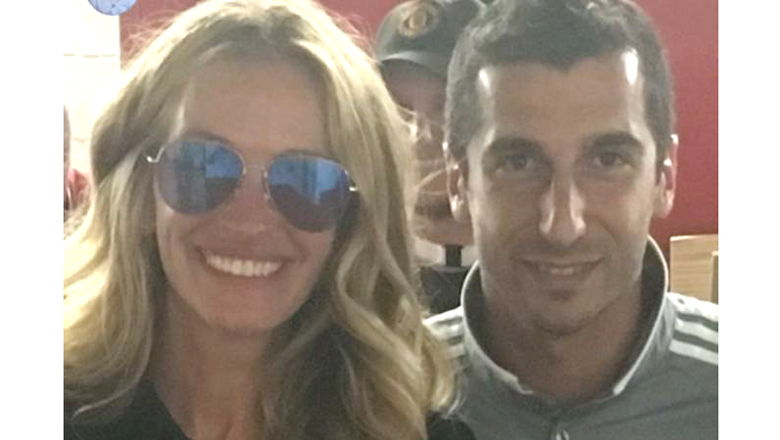 ARMENPRESS. Armenian football star Henrikh Mkhitaryan, midfielder of Manchester United, has met with Hollywood actress Julia Roberts. Manchester United had a match against Real Madrid as part o the international friendly tournament of the Champions League.
Julia Roberts, a long time fan of Manchester United, was in attendance of the match in California, USA. After the match, Henrikh Mkhitaryan posed for photos with the Hollywood star.
The game finished 1-1, with United winning on penalties