Harout Chitilian named Aurora's next CEO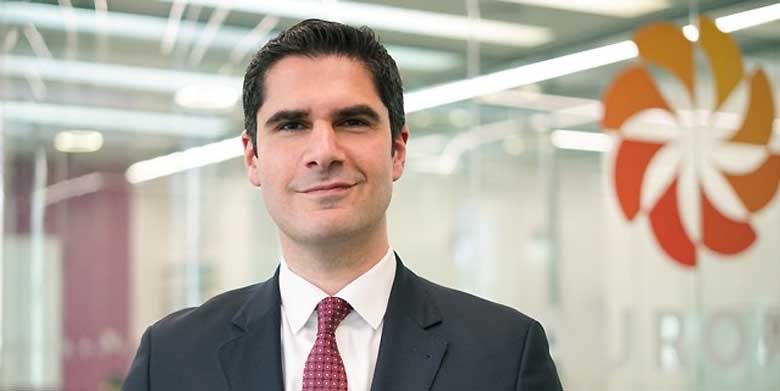 The Co-Founders of the Aurora Humanitarian Initiative have announced that Harout Chitilian, a citizen of Canada, will come on board on July 1, as Aurora's next CEO, succeeding Arman Jilavian, who has held the position since the inception of the unique global undertaking.
"Aurora was born of Armenia but is now a global project. Since its inception, Aurora has welcomed those who think globally to join this ambitious endeavor and, in that spirit, we welcome Harout Chitilian to this position.  He comes at a time when Aurora will be growing again, executing a number of educational and outreach programs, in addition to the primary humanitarian direction," added Ruben Vardanyan, Co-Founder of Aurora, who with his wife Veronika Zonabend carries out a number of charitable, educational and development projects in Armenia and around the world.
"As we welcome Aurora's next CEO, it is worth remembering and reminding that the Aurora Humanitarian Initiative is not just a new presence in the Armenian world and within the humanitarian community, but it is a new kind of enterprise, an NGO created with a new spirit and a new vision.  Aurora was established three years ago, as the outcome of our very ambitious goals – to express gratitude to the memory of those who helped save Armenians a century ago, and to do so by aiding those who are committed to saving those in danger today," explained Vartan Gregorian, Co-Founder of the Aurora Humanitarian Initiative.
Noubar Afeyan, Co-Founder of the Aurora, continued. "The Aurora Initiative requires from us the ability to envision expansively and act for maximal impact to address some of today's critical global needs.  With roots planted in Armenians' historic experience of Genocide, Aurora is about remembering and giving back in gratitude to those who came to our aid many decades ago."
Chitilian, 37, who previously held the position of vice president of the executive committee and chairman of City Council of Montreal, is an engineer by training and that comes through as he speaks about Aurora. "Not only is Aurora innovative and ambitious, but I am drawn to it because it is very systematically planned and creatively developed. When I was in government, that was the approach I used in almost every action. I am very impressed by what Aurora has accomplished in such a short time," he said.
"I am excited by the prospect and view this as an amazing opportunity for both the Co-Founders and myself to collaborate and bring the Aurora mission to another level – to make it sustainable, successful, and on the forefront of expressing gratitude and addressing the critical situation of today's people in need."
Chitilian speaks five languages – Armenian, French, English, Arabic and Spanish. In addition to his experience in Canada, he has worked in Latin America, China, Scandinavia, Western Europe and the United States.
"Heading Aurora is both a privilege and an immense responsibility," said Arman Jilavian who has held the position since 2015. "I look forward to working with Harout to ensure that Aurora's mission around the world continues to resonate with all those who are dedicated to doing our part by embracing our common humanity and giving back. This is our Gratitude in Action, and it's an ongoing commitment. I will remain engaged with the work of RVVZ and IDeA Foundations and contribute in any way I can. We invite all those who share this commitment to join in Aurora's work."