Government implements highly important 4th step of realizing Nation-Army concept, says acting defense minister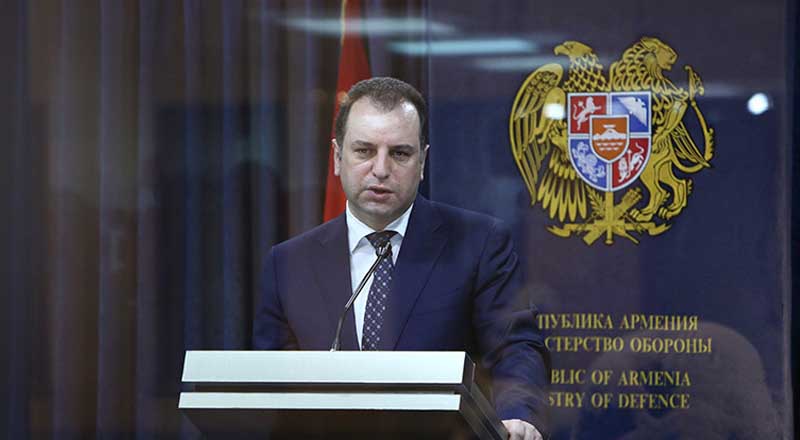 ARMENPRESS – The government adopted several decision aimed at the implementation of the Nation-Army concept. After today's Cabinet meeting, acting minister of defense Vigen Sargsyan mentioned that the government is now implementing the highly important 4th step for the realization of the concept.
Sargsyan said the first step was ideological, which proceeded from the speeches and main guiding approaches of 3rd President Serzh Sargsyan, the government's action plan and related to army-building and strengthening of the army-society connection.
"The second important step was legislative. We adopted two important laws, with which we unified the previous 7 laws and complied them with the possibilities of introducing fast and dynamic policy, and complied it with the new requirements of the Constitution. The third important step was the modernization program, which is a very practical roadmap of the military's development for the upcoming 7 years. We are implementing the 4th important step today – we are introducing programs to transition from this entire ideology to very practical steps," he said.
The government defined the procedure of undergoing military training in higher education institutions.
The law also defined conditions and procedures of granting deferment to men for targeted education.
The list of diseases which can be the reason of exemption from service has been specified.
Another governmental decision, among others, will ensure the transparency and efficient implementation of medical checkups procedures for would-be conscripts.