Getty Research Institute digitizes photos documenting Armenian Genocide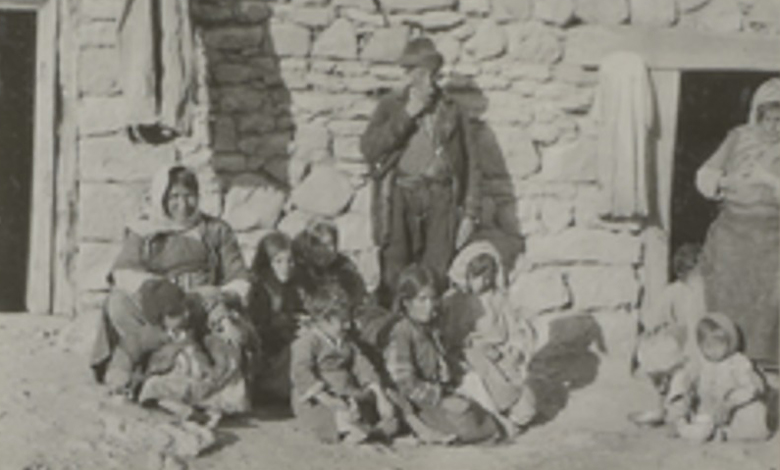 The Getty Research Institute has digitized over 6,000 of Ottoman-era photographs from French collector Pierre de Gigord's collection, making them available to study and download for free online.
From albumen prints to lantern slides, glass negatives and albums, the collection documents landmark architecture, urban and natural landscapes, archaeological sites of millennia-old civilizations, and the bustling life of the diverse people who lived over 100 years ago in the last decades of the waning Ottoman Empire, Getty Iris reports.
The digitization project focused on photographs from the nineteenth century until World War I. In the album Türkei = Kleinasien 1917–1918 (Turkey = Asia Minor), a German military officer, yet to be identified, dedicated his photographs to a faraway "beloved Pauline." This album documents—in great contrast to his romantic dedication—the presence of the German army in Turkey during the Armenian genocide.
Photographs of cities, markets, and sites of destruction are recorded along with encounters with government functionaries such as the minister of war, Enver Pasha, the highest-ranking perpetrator of the Armenian genocide.
The Gigord digitized images, with their records of people, architecture, urban spaces, and landscapes of a bustling world a century ago, make a noteworthy comparison with the work of the late Armenian photographer Ara Güler (1928–2018). His photographs and family history document the aftermath of World War II. Güler, who lost his grandparents to the Armenian genocide, worked for the photo agency Magnum and built an archive of 900,000 photographs.