Garo Paylan calls for research into 1915 deportation law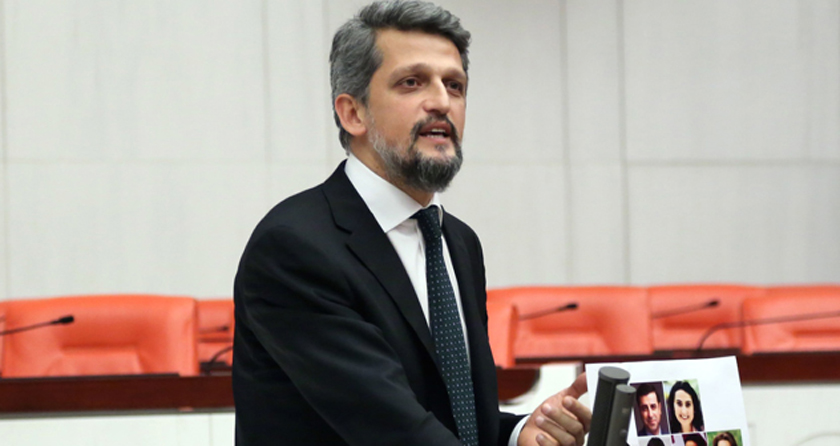 (Armradio) – HDP Istanbul deputy Garo Paylan has presented a research proposal to the Presidency of the Grand National Assembly of Turkey for the examination of the results of the Provisional Relocation Act enacted on 27 May 1915, Istanbul-based Agos reports.
The MP proposes to investigate the responsibilities of the government and public officials at that time, as well as the daily effects of the consequences of the deportations.
Garo Paylan's research proposal for the Presidency of the Turkish Grand National Assembly includes the following statements: "Following the Temporary Relocation Act, the Armenian population living in the Ottoman Empire was subjected to deportation, leading to devastation in the Syriac, Keldani, Ezidi and Greek peoples.
"Although the results of this law have not been investigated by the Turkish Grand National Assembly (TGNA) for more than 102 years, it has been known that a large number of casualties have been experienced due to the Deportation Law.
"A lot of cultural assets and property have been seized or confiscated. The exploitation of the responsibilities of the government and civil servants of the period, the day-to-day effects of the consequences of the deportation, the benefits of confronting the past and the truth in ensuring social peace as a whole in our country, in accordance with Article 98 of the Constitution, Articles 104 and 105 of the Constitution in order to contribute to the uncovering of "truth" in order to prevent abuse and to provide more opportunities for future generations to live together in Turkey freely and peacefully I would like to offer and propose to open the survey."