Francophonie Secretary General Michaëlle Jean visits Armenian Genocide Memorial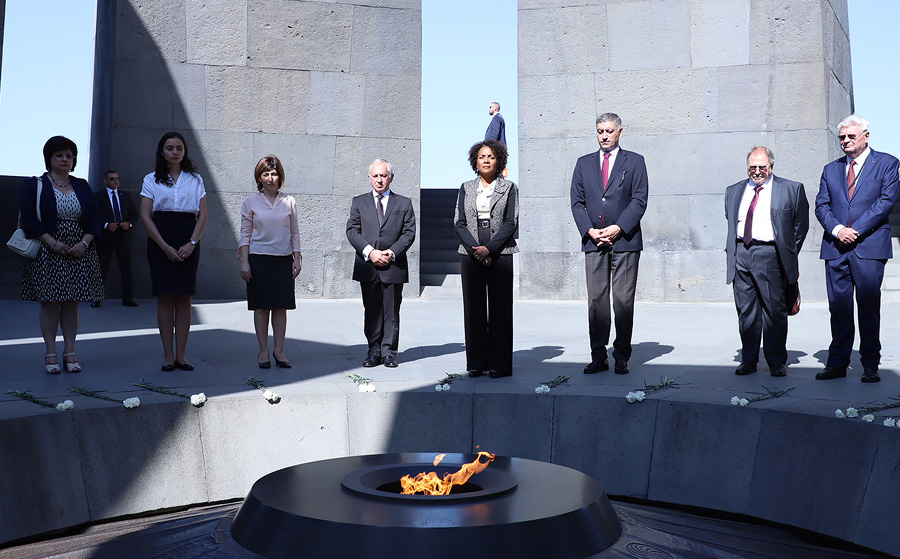 Secretary General of the International Organization of la Francophonie (OIF) Michaëlle Jean visited the Tsitsernakaberd Memorial on September 10.
She laid a wreath at the memorial to the Armenian Genocide victims and paid tribute to their memory with a moment of silence.
Michaëlle Jean is the third and current Secretary-General of the Organisation internationale de la Francophonie, after succeeding Abdou Diouf in January 2015; she is the first woman to hold the position. From 2005 to 2010, Jean was Governor General of Canada, the 27th since Canadian Confederation.