Four Turkish soldiers killed when military helicopter crashes in Istanbul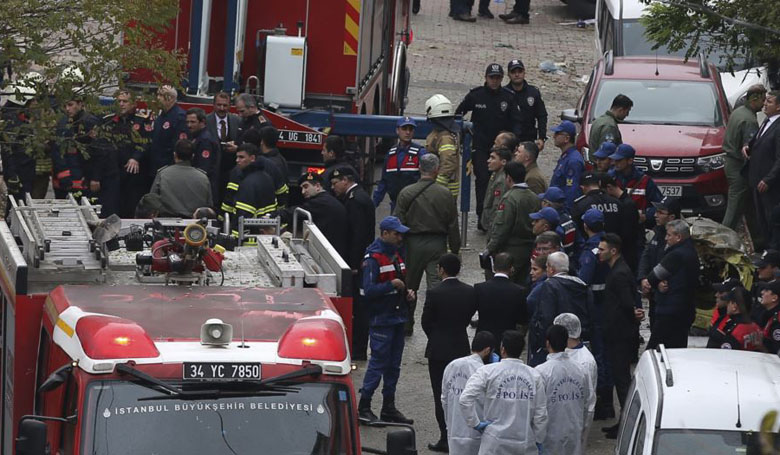 ISTANBUL (Reuters) – Four Turkish soldiers were killed and another wounded on Monday when a military helicopter crashed in a residential area in Istanbul during a training exercise, officials said.
The helicopter went down in the Sancaktepe district of Istanbul, on the eastern edge of the city's Asian side, in an area of apartment buildings. It had been carrying out a training exercise at the nearby Samandira air base, Istanbul Governor Ali Yerlikaya told the state-owned Anadolu news agency.
The cause of the crash had not yet been determined, he said. Rescue workers sorted through the debris where the helicopter lay on its side on the street. A large chunk of the tail rested on the other side of the road.
Defence Minister Hulusi Akar, who visited the scene, said an investigation was underway. Four soldiers were killed and one was in intensive care, he said.
The helicopter hit the roof of a four-storey apartment building as it attempted an emergency landing.