Five Turkish soldiers killed after Kurdish YPG destroys tank in northern Aleppo (video)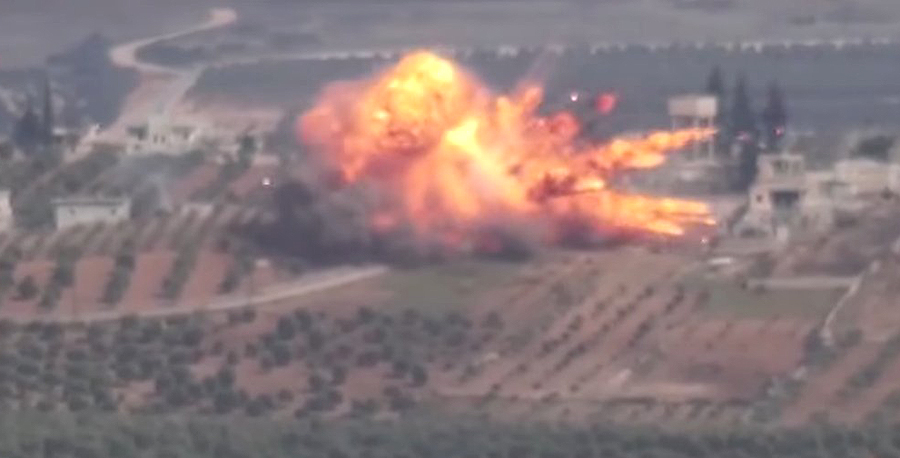 Al Masdar – The  US-backed Kurdish-led People's Protection Units (YPG) destroyed a Turkish Army tank in the Afrin region of northern Aleppo today.
According to the official media wing of the YPG, their forces scored a direct hit on the Turkish tank with an anti-tank missile (ATGM) in northwestern Afrin.
As a result of this anti-tank missile attack, at least five Turkish soldiers were killed this afternoon.