Exxon, Chevron seek to exit Azerbaijan's oil after 25 years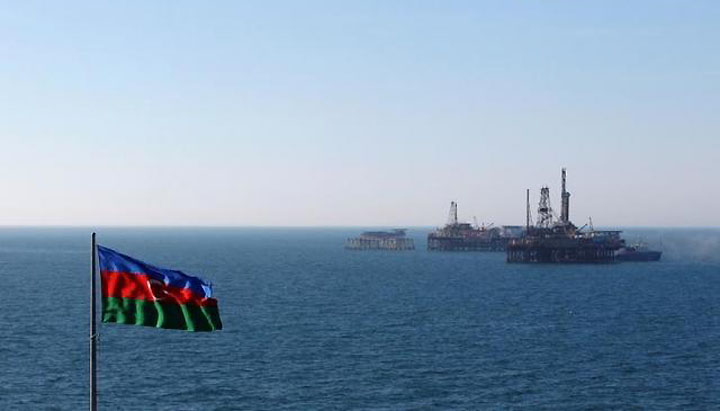 (Reuters) – Exxon is hoping to raise up to $2 billion from the sale of its 6.8 percent in the Azeri-Chirag-Gunashli (ACG) field in the Caspian Sea, according to industry sources.
Rival Chevron said in a statement to Reuters it had also decided to launch the sale of its 9.57 percent stake in ACG as well as its 8.9 percent interest in the Baku-Tbilisi-Ceyhan (BTC) pipeline.
Exxon spokeswoman Julie King declined to comment, saying "we don't comment on market rumors or speculation". A spokesman for Azerbaijan's state energy company Socar said: "The report is about Exxon and there is no need for Socar to get involved."
For both companies, the sale would mark the end of a 25-year involvement. Exxon and Chevron were among five U.S. oil companies that helped create Azerbaijan's current oil industry soon after the collapse of the Soviet Union, and acquiring a stake in ACG in 1994.
The deal was dubbed by Azerbaijan and partners as the "the contract of the century" thanks to the field's large reserves and hopes of future major discoveries that would help Europe diversify away from Russian oil and gas.
Even though the project is operated by British oil major BP (BP.L), it had received substantial U.S. government support and a total of five American companies initially participated in the deal, including Exxon, Amoco, Unocal, Pennzoil and McDermott.
BP said it had no information about Exxon's or Chevron's plans.
The ACG project received particular Western support due to hopes it would help cut Europe's reliance on Russian energy, but those hopes faded as new large discoveries failed to materialize.
Most U.S. companies sold out of the project or were acquired by rivals, while U.S. support to the Azeri administration also shrank.
Azerbaijan also became more assertive in controlling its energy wealth by building up large stakes in its energy projects via state company Socar.
Other than Exxon and Chevron, BP holds a 30.4 percent stake in ACG and Socar a 25 percent stake.
The ACG fields still account for the lion's share of Azeri oil output. They produced around three quarters of overall Azeri crude output, or nearly 600,000 barrels per day, in the first half of 2018.
Other ACG consortium members include Japan's Inpex with 9.3 percent and Norway's Equinor with 7.3 percent. Turkey's TPAO, Japan's Itochu, and India's ONGC Videsh have smaller stakes.
Exxon and Chevron have in recent years increasingly focused on developing shale fields in the United States. Exxon is also set to invest billions in developing a string of large oil discoveries in Guyana, while Chevron is developing the extension of the giant Tengiz field in Kazakhstan, estimated to cost $37 billion.
The BTC pipeline transports the majority of ACG production from Baku through Georgia to the Mediterranean port of Ceyhan, Turkey.