Eurasiadoc program offering support to Armenian documentary filmmakers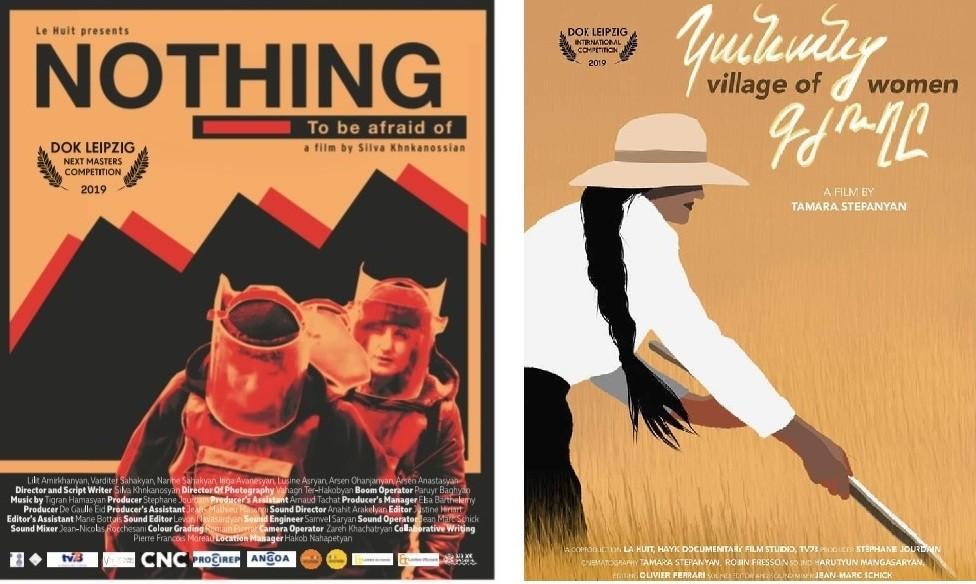 Eurasiadoc is the only program entirely dedicated to documentary film in Armenia. It is a scriptwriting support program and a space of freedom of expression and creation that has allowed a great number of contemporary Armenian documentary films to be produced and distributed abroad. It aims to contribute to the structuring of an economy of culture in Armenia, and more specifically to an audiovisual economy.
Launched in 2011, this program posits national, regional, and international exchanges as a solution to enable films to be produced in the absence of sufficient local funding and sometimes censorship. It particularly values projects that develop insider viewpoints that are concerned with and close to their subjects.
In order to meet the need to write a film in order to find the necessary funding for its production, Eurasiadoc organizes every year a scriptwriting workshop supervised by a French trainer for 6 young Armenian authors (young by practice). During about ten days, the participants will be immersed in a collective analysis of their projects, individual meetings and film screenings. They will have to (re)find the subject of their projects, clarify their intentions and points of view in order to be in the best possible position to pitch their films.
At the end of this workshop, the projects considered among the most advanced are selected to participate in the International Co-production Meetings organized by the organisations IFCA (Independent filmmakers community of Armenia) and Docmonde (France) in Yerevan. During 3 days, participants from Armenia, Belarus, Georgia, Moldova, Russia, Turkey and Ukraine will pitch their projects in front of a panel of foreign producers and broadcasters in order to launch their films in international co-production.
So far, Eurasiadoc has enabled 37 films to be produced while 27 others are still in production.
The scriptwriting workshop for which your contribution is requested will allow 6 Armenian filmmakers to :
strengthen the skills of Armenian documentary filmmakers
develop film projects with potential for co-production and international circulation
strengthen the international networks of Armenian documentary professionals (neighboring countries and Western Europe)
produce films respecting the international standards of the sector
allow the emergence of qualified professionals, authors-directors and producers, in the audio-visual sector in Armenia
finally, it is about giving the opportunity to the Armenian authors to show their films and to give an image of Armenia as it is seen by the Armenians
Supported this year by the Armenian Ministry of Education, Science, Culture and Sports as well as the French Embassy in Armenia, the Eurasiadoc 2021 scriptwriting workshop has obtained funding to be organized completely online. This essential support for the only workshop of its kind in Armenia is not enough to put the project holders in the best possible conditions. Indeed, the success of our previous editions allowed us to measure how much the workshops organized on site are irreplaceable.The health situation led us to imagine a hybrid workshop in 2 sessions: the first one will take place online, it will be followed by a period of 10 days of location scouting at the end of which the French trainer will go to Yerevan for the second part of the workshop. His presence there will allow him to view the images from the location scouting with all the trainees in order to rewrite and rethink the films or, on the other hand, confirm and deepen the initial intuitions.
Eurasiadoc is also designed to support the entire Armenian documentary industry. Therefore, we would like to take the opportunity of this crowdfunding campaign to launch a website that will be the memory of the program's past and present projects. This website is intended to be a space to connect professionals, but also a resource for the public wishing to discover films on contemporary Armenian society.
As a thank you for your support we will send a selection of films from previous editions of Eurasiadoc with bonuses.
GREAT EXPECTATIONS (Director: Sona Simonyan)
– Film about today's Gyumri. TRAILER
NOTHING TO BE AFRAID OF (Director: Silva Khnkanosyan)
– Film about de-mining women in Artsakh. TRAILER
VILLAGE OF WOMEN (Director: Tamara Stepanyan)
– Film about a common year in one of Armenian villages TRAILER
So here our commitment and goals:
when we gather 1000 euros a special Website will be created to have all the information about past and present project, all workshops and more about the Armenian documentary
when we get 2000 euros a special zoom meeting will be conducted with several directors who can tell about their success stories within the Eurasiadoc program
when we get to 3000 euros – cool, our goal will be met, the workshop will be half online and half offline
if we get to 3500 or more – a special reunion party with all the Alumni will happen in Yerevan and much more will be done to keep the program running!