Erdogan's bodyguards not permitted at G-20 Summit in Germany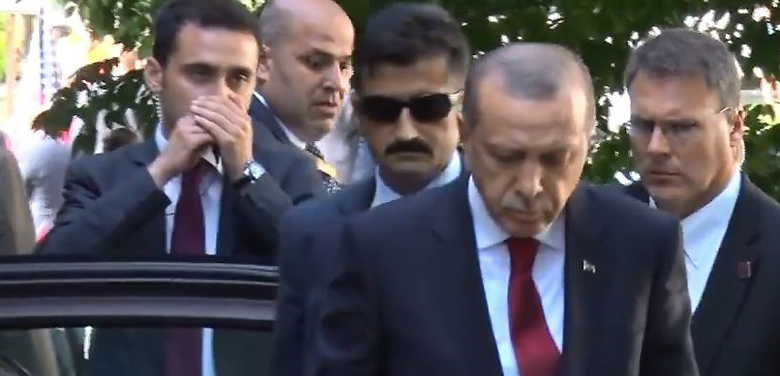 (Almasdar) – Twelve members of Turkish President Recep Tayyip Erdogan's security team accused of alleged involvement in assault on protesters in Washington D.C. last month won't be allowed to enter the German territory "in the foreseeable future" including for the upcoming G20 summit in Hamburg.
The announcement was made by German Foreign Ministry spokesperson Martin Schaefer during a press conference in Berlin, Monday.
"I can assume that these people who are incriminated by the American criminal justice, will not enter the German territory in the foreseeable future, including during the German G20 summit," he said.