Eight months in: discussing Emmanuella Lambropoulos's achievements in office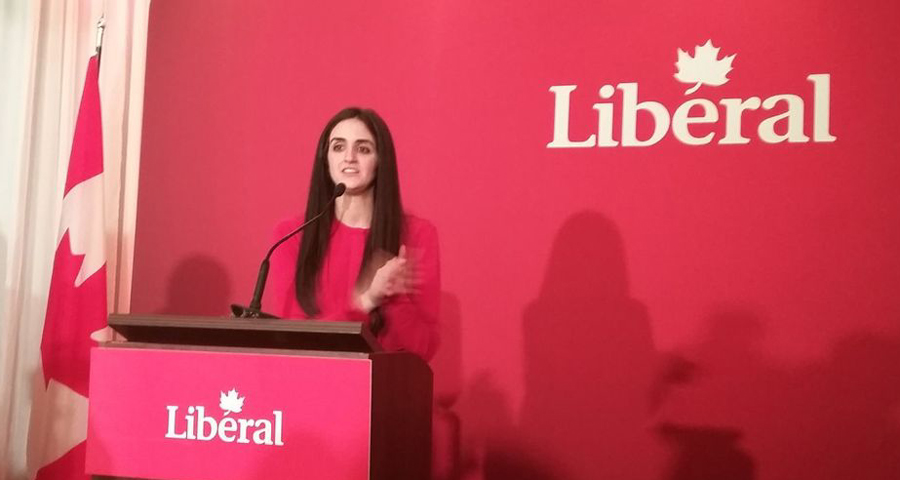 By Lelag Vosguian
On November 25, 2017, I had the opportunity to sit down with Emmanuella Lambropoulos, eight months after her election to the House of Commons of Canada. She represents the district of Saint-Laurent as a member of the Liberal Party of Canada. We discussed her campaign, her focus in office, her ties with the Armenian community, as well as her views on the coming elections in October 2019.
Emmanuella Lambropoulos has always been in public service. Ever since she entered the workforce at age fifteen, she has been working with children and families in her community, first as a summer camp counselor, then as a resource aid and, for the past few years, as a high school teacher. From a very young age, she was interested in politics and looked for ways to be an active member of her community. In 2006, when she was seventeen years old, she campaigned with Eleni Bakopanos in Ahuntsic as a volunteer and, while Bakopanos did not get elected, losing to Maria Mourani from the Bloc Québécois, the campaign opened Lampropoulos's eyes to the world of politics. It was then that she understood "what politics was about". The next step in her involvement came the following year, when she entered the Liberal association of Saint-Laurent and became one of the youth members on the board. Taking on different roles within the group – from secretary to vice-president of fundraising – she stayed on for years, actively working to make a difference. It is through these and other experiences that she realized that "if people get involved, they can actually have a voice at the table".
As Stéphane Dion, the then MP for the riding of Saint-Laurent, resigned from Parliament in January 2017, Emmanuella Lampropoulos decided to run for office alongside star candidates of the Liberal Party. At the time, she was teaching while also pursuing a master's degree. She nevertheless dedicated herself fully to her campaign. "As soon as I made the decision that I was running, that was it: I hit the ground and I started running; and I did not stop." On the evenings and week-ends, whenever she wasn't at her full-time job, she would go door-to-door to meet her neighboors and ask for their support. In her opinion, the fact that she lived in Saint-Laurent, as opposed to the other candidates who did not live in the riding, and that she was an ethics and history teacher who worked with students and their parents, is what gave her the edge in the elections: "[my voters] know me personally, and they [have seen] me in a very positive light [;] I was a very positive role model for their kids in many instances [and] I think [that] they saw me as somebody who was joining for the right reasons, who wanted to make a positive change in their community, and I think that that's what came across when I was at their doors asking for their support".
Since her election in April 2017, Lambropoulos has been dividing her time between Ottawa and Montreal. Her three main areas of focus in office are youth, women, and cultural communities. One of the first things she did was to put into place the first-ever Constituency Youth Council in her riding. Within this council, 25 to 30 young adults meet to discuss issues that matter to them and to organize community projects. One of these took place during the weeks leading up to the municipal elections in Montreal, when this youth group went into all the schools of Saint-Laurent to explain the importance of voting during elections to the children and teenagers of their community. Another focus for Lampropoulos is in her ties with cultural communities. She initiated the inauguration of the Canada-Greece Friendship group, which was dormant for many years and of which she is co-chair. She also joined the Canada-Armenia Friendship Group that works in partnership with the ANCC because "the Armenian community is very close to [her] heart". For her, it's important to get involved in this group because of the "many shared values, the shared history, shared culture" that unites Armenians and Greeks.
Looking back at the liberal promises made in 2015 and at the last three years, Emmanuella Lambropoulos asserts that much has been achieved and that the party has brought many positive changes to Canada. "One of our main campaign promises was that we were going to lower taxes on the middle class and raise them on the top 1%, which is the first thing that we did when entering office." With the Canada child benefit, the government has also been making monthly payments to "nine out of ten Canadian families that need it most". In Saint-Laurent alone, about ten thousand families receive about $ 700 a month through this program. "We realize that many families are in need, [that] they don't even have their basic needs met" and this program has been making "a huge difference". Canada is now also the first country in the world to have a chapter in its budget that is dedicated to improving the life of women in Canada and everywhere through the Gender-based Analysis Plus, a tool which assesses the way diverse women and gender-diverse people experience policies and initiatives. The LGBT community is also better represented with a secretariat and a Special Advisor to the Prime Minister on LGBTQ2 Issues. Finally, the country just launched its first-ever national housing strategy. After having consulted with Canadians across the country through social media and round tables, the government saw housing as a "national issue" and decided to "take control on a federal level". "We have a lot of homeless veterans, we have a lot of homeless indigenous people […] and we need to tackle this issue" states Lambropoulos.
When asked what some of the challenged that await the Liberal Party of Canada come October 2019 are, and how the Party is preparing for the upcoming elections, Lambropoulos states that: "just by staying true to the values of the party, I think that we're doing what we need to do". "We're involving youth, we're getting more women involved, […] we've created 450 000 jobs since our election in 2015 [and] the unemployment rate is at an all-time low [;] yes, we've run a deficit" but "[o]ur debt-to-GDP ratio is one of the lowest in the G7 countries". She concludes: "I think that our government is doing really well, that overall people are happy with how we're running the country and I don't think there's going to be much of a challenge for the Liberal Party per se". For her part, Emmanuella Lambropoulos never stopped going door-to-door to meet her constituents, making sure that "[they] know that their voices are heard" and that their representatives are accessible. She affirms that nobody is turned away from her office: "It's an open-door policy" and all are welcome to voice their opinion.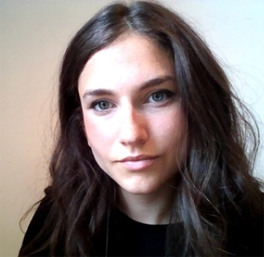 About the Author: Born in Montreal, Lelag Vosguian holds a bidisciplinary Bachelor's degree in literatures of French and English languages. She is currently pursuing a Master's degree in comparative literature at Université de Montréal.