Donald Trump nominates Patrick Hovakimian to be commission member at Department of Justice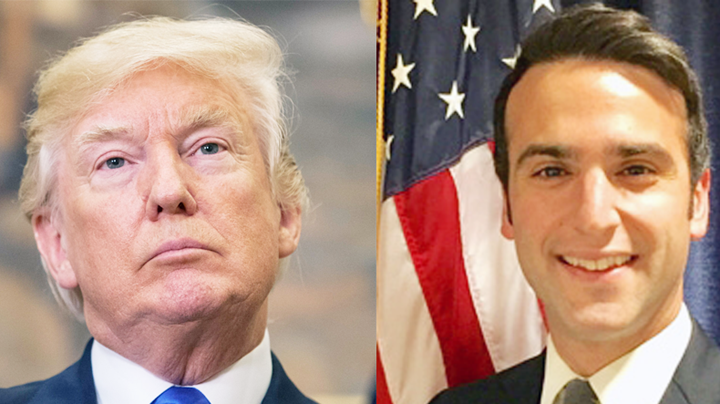 Panorama.am – U.S. President Donald Trump has announced intent to appoint Patrick Hovakimian to be a Member of the Foreign Claims Settlement Commission, Department of Justice, for the remainder of a three-year term expiring September 30.
As the release issued by the White House reads, the nomination comes as part of key additions administration posts.
Analyst Suren Sargsyan wrote on Facebook that should the Senate approve Hovakimian's candidacy he will become the first Armenian to run the highest office in Trump's administration.
To note, Patrick Hovakimian serves as an Assistant U.S. Attorney for the Southern District of California, where he investigates and prosecutes public corruption and white-collar crime. Previously, he practiced law with the international law firm of Latham & Watkins LLP, and clerked on the United States Court of Appeals for the 11th Circuit. He holds a Juris Doctor from Stanford Law School, where he studied as a Truman Scholar and was a member of the Stanford Law Review; a Master of Philosophy from Oxford, where he studied as a Marshall Scholar; and a Bachelor of Arts, conferred summa cum laude, from Occidental College. Mayor Kevin Faulconer appointed him to the Human Relations Commission in 2016.