Davit Babayan: Turkey's involvement in negotiations over NK conflict is impossible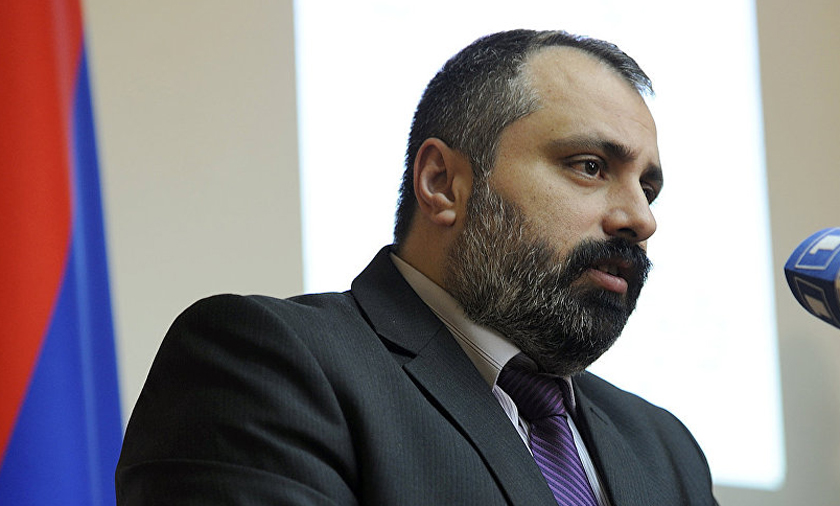 ARMENPRESS/ARTSAKHPRESS. Turkey's foreign minister Mevlut Cavusoglu on November 29 announced that he met with the members of the OSCE Minsk Group and Personal Representative of the OSCE Chairperson-in-Office Andrzej Kasprzyk in Ankara, reports Armenpress.
Commenting on this meeting, Davit Babayan – spokesman of the President of Artsakh, said, in general, one thing should be admitted: Turkey is always engaged in the process of the Azerbaijani-Karabakh conflict. "This involvement is negative, and this is clear to everyone. Turkey's policy is openly directed against the Armenian statehood which is manifested by not only supporting Azerbaijan, provoking it to aggression and sponsoring it, but also by the denial of the Armenian Genocide, carrying out different anti-Armenian projects against the demand of its recognition", Davit Babayan said, adding that such meetings, of course, doesn't mean that Turkey must officially become one of the mediators of the conflict settlement, this is impossible and simply impermissible.
Davit Babayan stated that recently the activeness of the Turkish side in the Karabakh conflict is obvious, and during such meetings the OSCE Minsk Group Co-Chairs probably make it clear to Turkey not to cross "the red line".