Congresswoman Gabbard calls for Armenian Genocide recognition, stresses Artsakh's self-determination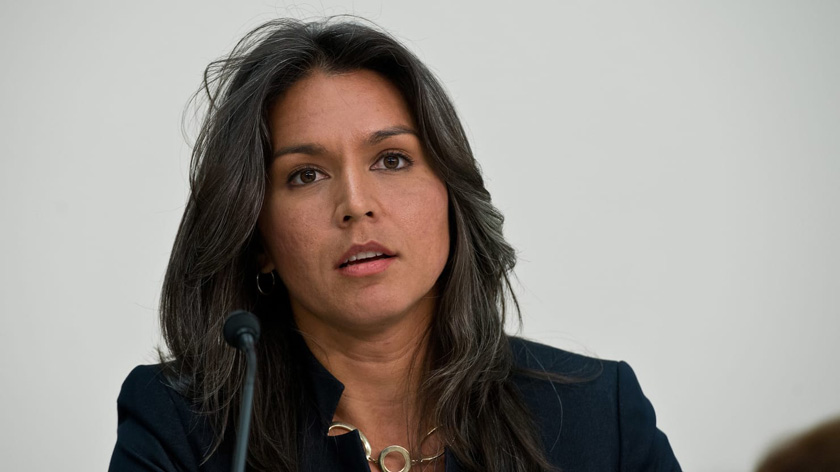 Congresswoman Tulsi Gabbard (HI-02) last week traveled to Armenia on an official, bipartisan diplomatic trip as a member of the U.S. House of Representatives Foreign Affairs and Armed Services Committees, and as a member of the Congressional Armenian Caucus.
"I traveled to Armenia and Nagorno-Karabakh with a bipartisan group of congressional colleagues to hear and see firsthand the challenges and opportunities that exist within Armenia and the region, and identify areas of mutual interest and cooperation that will strengthen the security, economic, and cultural relationships that bind our two countries. Focusing on the priorities of a peaceful, sustainable, and secure region remains the key to deepening the American-Armenian relationship," Congresswoman Tulsi Gabbard said after the trip.
"The resilience and courage I witnessed in the people of the Nagorno-Karabakh region who remain in an ongoing conflict over their independence, further demonstrates our shared values of freedom, democracy, and self-determination. We must support a diplomatic resolution to this ongoing conflict, such as what has been proposed by the Minsk Group (made up of the United States, France, and Russia), to allow for the people of  Nagorno-Karabakh to exercise their freedom and independence," Tulsi Gabbard.
"One major issue that continues to be unresolved is global recognition and condemnation of the Armenian genocide. It is unconscionable that the United States government still has not formally recognized and condemned the Armenian genocide.  I stand with Armenians in America and around the world in condemning the Armenian Genocide, and I call on my colleagues to adopt House Resolution 220 so we never forget, or repeat, the suffering endured by the Armenian people," she added.
"While there is much progress to be made within Armenia, the resilience of the Armenian people, their rich culture, values, and the depth of economic and academic investment I witnessed during my trip leaves me hopeful for the future of Armenia and the region," the Congresswoman added.
In Armenia, Rep. Tulsi Gabbard met with President Sargsyan, Prime Minister Karapetyan, distinguished members of the Ministry, representatives from Armenia's National Assembly, Americans of Armenian ancestry, and a wide range of business, academic, and community leaders to discuss areas of mutual interest to strengthen regional and national security efforts, enhance humanitarian assistance for refugees, build economic opportunities, learn about the ongoing conflict and struggle of the people of Nagorno-Karabakh, and to pay tribute to the victims of the Armenian Genocide.
Last year, Hawaii's State Legislature passed a resolution recognizing the independence of Nagorno-Karabakh and previously, along with 46 other states, passed legislation formally recognizing the Armenian Genocide, and honoring its victims.