Clashes between police and protesters in Yerevan; the crowd tries to move up the street to parliament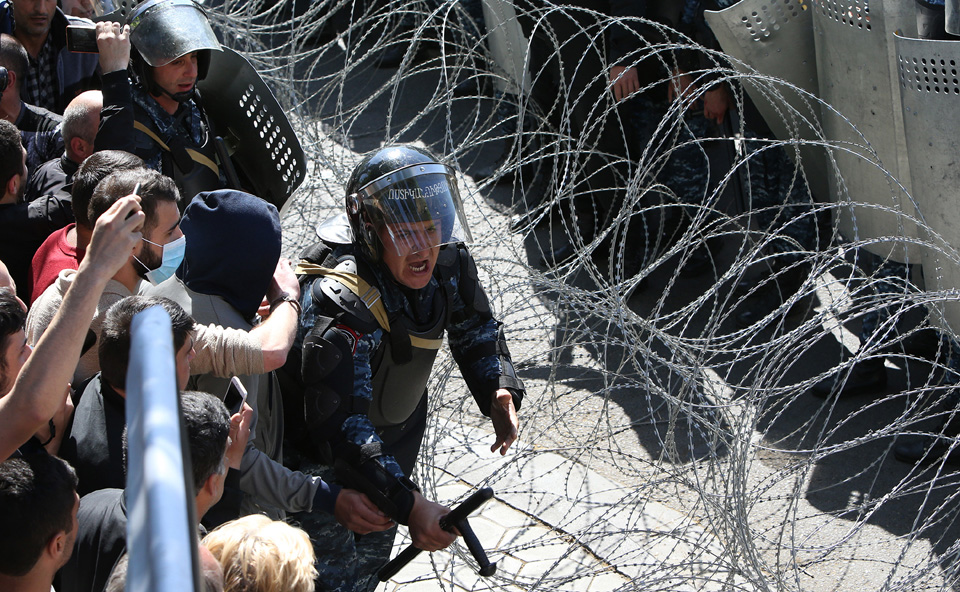 PanARMENIAN – Clashes in Baghramyan Avenue; the protesters try to move up the street․
The conflicts started when MP Nikol Pashinyan and 3 other opposition MPs requested to enter the parliament building from the police. The forces allowed them to enter the building without the accompanying crowd. The MPs refused to follow the request of the police and tried to cross the barrier.
As a response police used tear gas on protesters. There are several injured.
The clashes between the protesters and the police continue as the crowd tries to move up via Baghramyan ave.
The Armenian opposition holds mass protests against the ex-president Serzh Sargsyan becoming the new Prime Minister. Since the morning of April 16 the opposition has been making protests in the center of Yerevan. The parliament where Sargsyan's party has majority will be electing the Prime Minister on April 17.