Catholicos Aram I visits Grand Mufti of Syria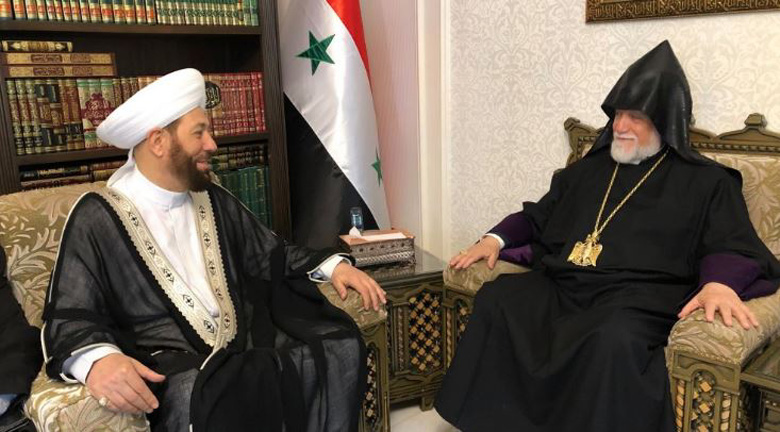 (Armradio) – On Tuesday, May 14, His Holiness Aram I, Catholicos of the Great House of Cilicia, visited the Grand Mufti of the Syrian Arab Republic Ahmad Badreddin Hassoun.
The religious leaders discussed the situation in Syria, the Christian-Muslim dialogue and cooperation, as well as issued related to Syria's Armenian community.
His Holiness Aram I stressed the importance of cooperation between communities inside the country. As a guarantee and driving force for solving issues. He noted that the peaceful co-existence of religions, cultures and nations is a must and stressed that religion has an important role to play here.
The Grand Mufti recalled his previous meetings with Catholicos Aram I, the latter's lectures at the Damascus University and his role in Christianity- Islam dialogue. On his part, the Mufti pledged to contribute to that dialogue.
He hailed the role of the Armenian community and described it as one of the "vital elements" of the country.