Canadian police recover paintings stolen from renowned late Armenian artist Armand Tatossian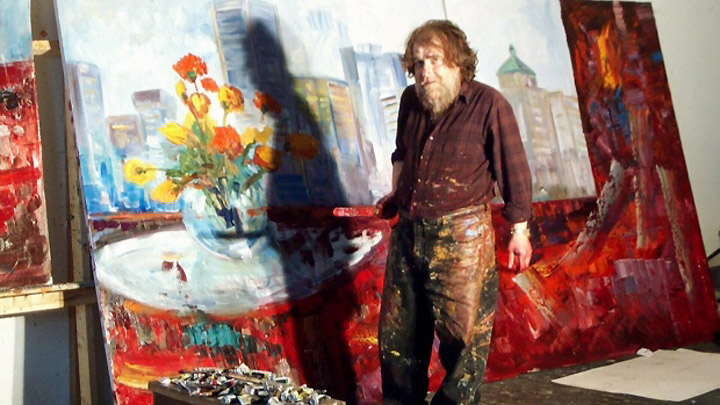 (CTV) – Quebec provincial police recovered more than a dozen paintings that were stolen over a decade ago after setting up a sting operation to catch the alleged thief.
In 2005, 60 paintings made by renowned late Canadian artist Armand Tatossian were stolen from a storage locker in Vaudreuil Dorion, a suburb of greater Montreal.
The thief had eluded the Sûreté du Québec, SQ, until earlier this month where they found more than a dozen of them in a condo in Lachine, Quebec.
A crucial tip came to the police because the late artist's sister, Mary Tatossian, had noticed that her brother's paintings were being sold online—well below market value.
"My stomach sank but, at the same time, I was very grateful that he posted it there—because if it wasn't for that, the police wouldn't have recovered it," she told CTV Montreal.
The seller of at least some of the paintings fell right into the trap set by the SQ.
"We were able to arrest the suspect last week, on Thursday, right in front of his home," said SQ spokesperson Daniel Thibodeau.
The suspect is Nasir Mahboobi, a 51-year-old Lachine resident, who is actually a former acquaintance of the late artist's family. He is expected to face charges of theft and possession of stolen goods.
The SQ said that people who steal art have "very specialized knowledge" and that "it's a very tight knit community—it's hard to access."
The late Tatossian was something of a prodigy as he was admitted into the Royal Canadian Academy of Arts when he was just 22 years old. His sister says they have no intention to sell the paintings.
"Those were treasures for my mom. Treasures for my father. Those were the paintings they chose to hang in their home," she said.
"As an artist you have to decide, 'which one do I keep and which ones for sale?'" she said. "Obviously those paintings meant a lot to the whole family."
She and a family acquaintance had placed them in a U-Haul storage facility 13 years ago but returned a few months later to find that they'd been stolen.
Forty paintings are still unaccounted for and the family is hoping that anyone who may have bought one of the paintings comes forward.