BREAKING: HAMPIG SASSOUNIAN ARRIVES IN ARMENIA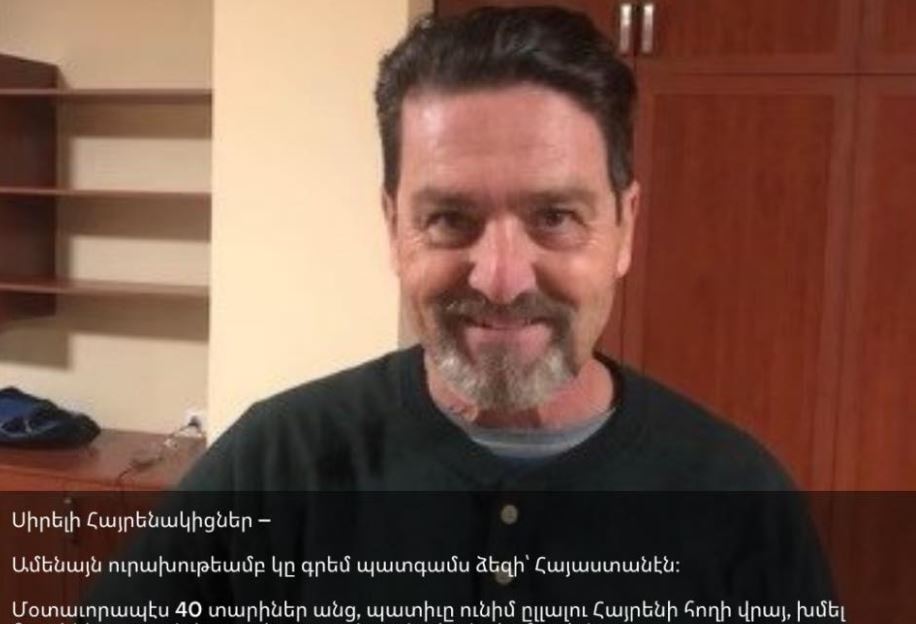 Dearest Armenian Community,
It is with incredible joy that I write to you from Armenia. After nearly 40 years, it is my honor to set foot on Armenian soil, breathe its air, drink its water, and feel the warmth of my family and loved ones.
I have been overwhelmed by the years of love and support you have given me. They kept me going through the darkest of days. My deepest gratitude to everyone that has written, visited, and kept me in your hearts.
I am finally home.
Hampig Sassounian