Azerbaijani MPs falsely present Persian Blue Mosque in Yerevan as Azerbaijani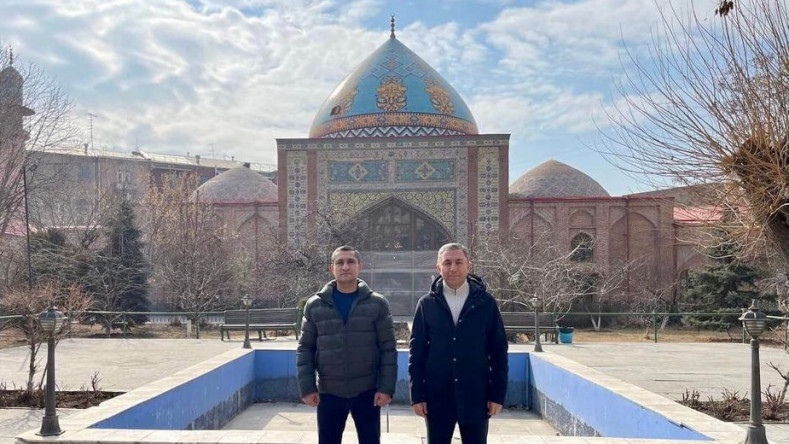 The two Azerbaijani MPs, who arrived in Armenia to take part in the meetings of the Bureau and committees of the Euronest Parliamentary Assembly, visited the Persian Blue Mosque in Yerevan.
MP Tahir Mirkishili shared a photo of him and another Azerbaijani MP Soltan Mammadov in front of the mosque on his Facebook page, falsely presenting it as Azerbaijani.
"We have been to the Blue Mosque. As far as we know, it is the only Azerbaijani monument preserved in Yerevan," he wrote.
"Although there are inscriptions related to another state on its walls, its architecture, walls and spirit as a whole are affiliated with Azerbaijan. We believe that its true owners will soon be able to offer their prayers in the mosque," Mirkishili said.