Azerbaijan shows Hermes 900 Military drone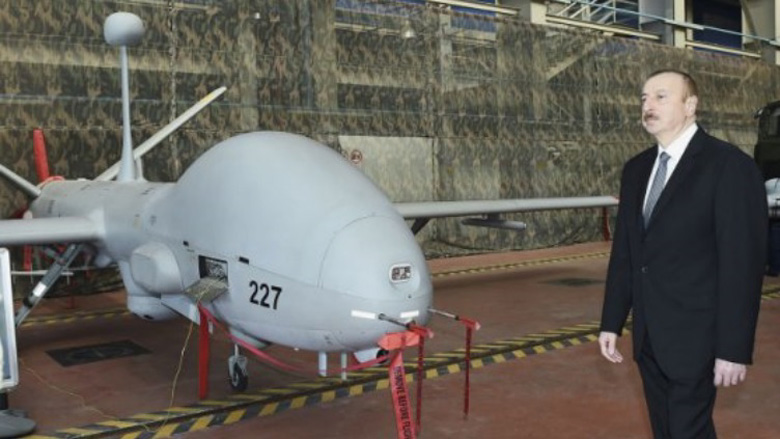 Janes 360 – Azerbaijan has confirmed the receipt of at least one Elbit Systems Hermes 900 unmanned aerial vehicle (UAV), with images posted on the government's website showing the country's president inspecting military equipment including the Israel-built platform.
The imagery posted on 30 April confirmed national media reports from August 2017 that Azerbaijan has procured the Israeli-made medium-altitude long-endurance (MALE) UAV. While only one aircraft was shown, the reports suggested that as many as 15 had been bought with deliveries to take place over the coming years.
The Azerbaijan Air Force (AzAF) and Air Defence Force was already known to have received a number of unmanned aircraft-types from Israel. Indeed, as Jane's World Air Forces noted, Azerbaijan has so far fully relied on Israel for its UAV acquisitions, with the IAI Harop loitering munition as well as the Israel Aerospace Industries (IAI) Heron 1 and the Elbit Hermes 450 tactical UAVs known to be in operation.
A licence-production agreement is in place for Israel's Aeronautics Defense Systems' Aerostar and Orbiter 2M UAVs also.
Most details pertaining to the Hermes 900 that is the subject of this latest disclosure of Azeri UAV co-operation with Israel are classified, but Elbit and the Israeli Air Force have said that it can carry a variety of payloads.