Azerbaijan is Preparing a New Offensive Against Armenia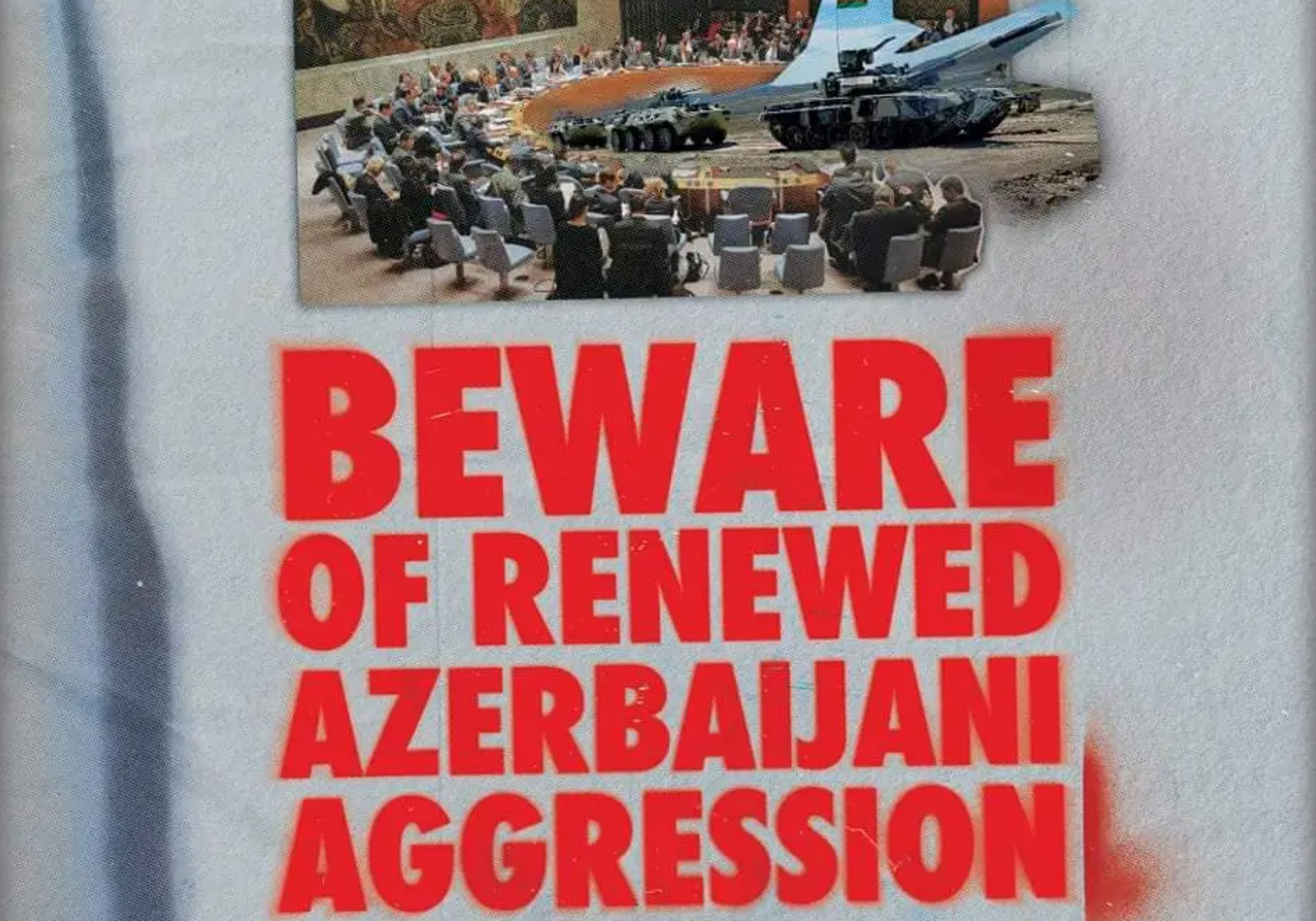 The Armenian National Committee of Canada (ANCC) issued the following statement in relation to Azerbaijan's latest large-scale aggression against the Republic of Armenia.
Following Azerbaijan's latest large-scale aggression against the Republic of Armenia, on September 14, 2022, a fragile ceasefire was brokered, notwithstanding the high level of tensions along the border.
Despite the growing international pressure on Azerbaijan to cease all hostilities, respect the ceasefire and return to the negotiation table, the Baku dictatorship has not ceased its warmongering tactics, threatening Armenia with renewed war and violence. 
On Thursday, September 15, during the emergency UN Security Council Meeting, Armenia's permanent representative to the UN, Mher Margaryan said "There are credible reports that Azerbaijan is planning yet another military offensive by widening the geography of the aggression, including from the direction of Nakhijevan, to realize the unlawful ambitions of Azerbaijan towards establishing an extraterritorial corridor through the sovereign territory of Armenia."
In light of these reports, we call on Canada's Minister of Foreign Affairs, the Hon. Melanie Joly to clearly condemn Azerbaijan's latest aggression and continue engaging in the diplomatic process, by expressing Canada's support for Armenia's territorial integrity and reminding Azerbaijan that the use of force and the violation of Armenia's territorial integrity are unacceptable.
We firmly believe that failing to contain and hold the aggressor accountable, will only embolden them to continue their violence and destruction.
As a recognized member of the international community, Armenia cannot be left alone in its fight against Azerbaijan's Turkish-backed terror. Now is the time to stand up for human rights and the basic norms of international law and once and for all, send a clear message to Azerbaijan that the use of force will not go unpunished.