Artsakh should return to negotiating table – Masis Mayilian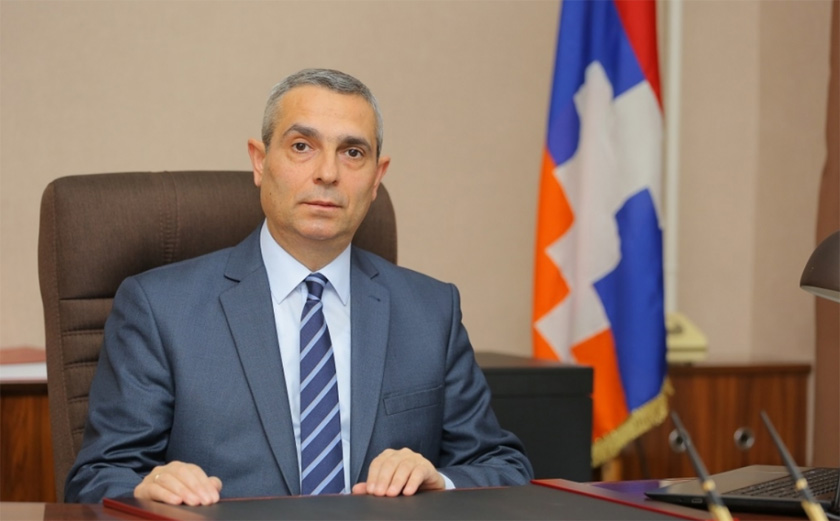 (Armradio) – Official Stepanakert should return to the negotiating table as a full party, Artsakh's Foreign Minister Masis Mayilian told a press conference today.
"In order to reach a final settlement of the conflict and ensure progress in the negotiations, it is necessary to ensure official Stepanakert's return to the negotiating table as a full party," the Foreign Minister stated.
In this context, he hailed the clear stance of the new authorities of Armenia on restoring the full-fledged trilateral negotiation format.
"This position fully coincides with the approaches of the Artsakh authorities," he added.
The Foreign Minister reiterated the willingness of the Artsakh authorities tօ de jure assume their share of responsibility for maintaining peace and stability in the region.
Masis Mayilian stressed the importance of excluding the prospect of war and ensuring stability in the conflict zone.
He noted that Artsakh authorities have always assisted the OSCE Mission in monitoring the ceasefire regime on the state border of Artsakh and Azerbaijan and on the Line of Contact between the parties' armed forces, and have supported the expansion of the Office of the Personal Representative of the OSCE Chairperson-in-Office and its monitoring capacities.
At the same time, the Foreign Minister stressed the necessity of implementing the agreements reached in 2016 in Vienna and St. Petersburg, aimed at maintaining stability on the Line of Contact and creating conditions for advancing the settlement process.
 In this context, he noted that Artsakh has unilaterally established a video system for permanent monitoring of the Line of Contact, which could be part of the international mechanism for monitoring the ceasefire regime.