Artsakh Republic President visits southern border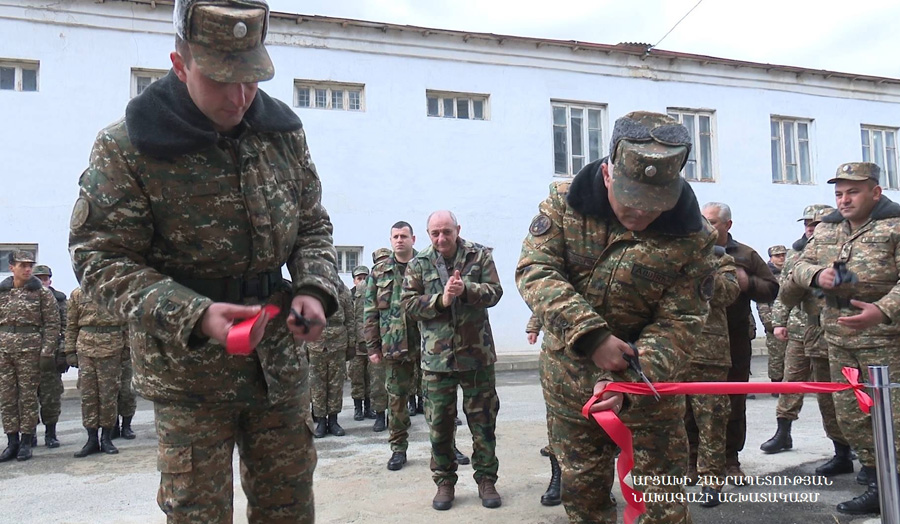 (Armradio) – Artsakh Republic President Bako Sahakyan accompanied by Defense Minister Karen Abrahamyan and other officials visited various sectors of the republic's southern borderline and got acquainted on site with the course of military service and current situation.
In one of the military units the Head of the State was present at an opening ceremony of new barracks and met with families of servicemen.
The President noted that improvement of the social and living conditions of the servicemen have always been and will remain in the spotlight of the state giving appropriate assignments to the heads of the concerned structures.