Artsakh President Meets with Belgian Senator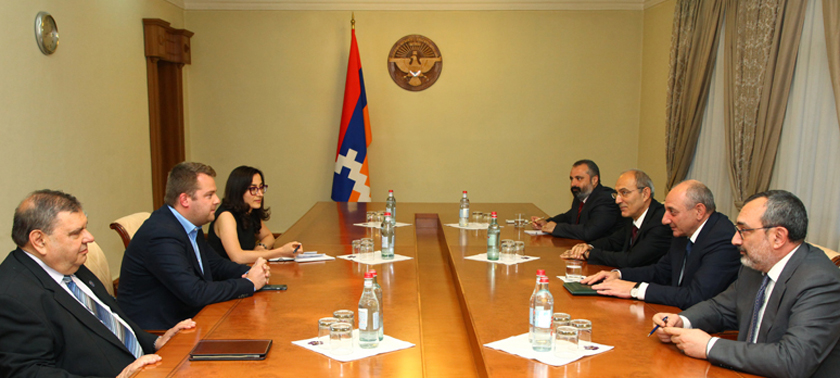 On June 21, Artsakh Republic President Bako Sahakyan received Belgian senator, member of the Flemish Parliament Joris Poschet.
A range of issues related to Belgium-Artsakh parliamentary ties were on the discussion agenda.
President Sahakyan pointed to promising grounds underlying further expansion and deepening of relations between the two countries, highlighting in the context frequent visits paid to our republic by representatives of political, public, academic, cultural and other circles of Belgium and its administrative entities.
CENTRAL INFORMATION DEPARTMENT
OF THE OFFICE OF THE ARTSAKH REPUBLIC PRESIDENT