ARS Montreal "Sosse" and Laval "Shoushi" Chapters present International Women's Day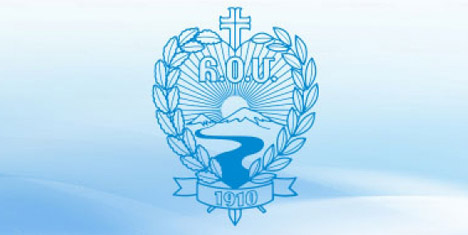 Sunday March 7, 2021
Laugh
Humor as a Life Management Tool with Dottie Bengoian
#choosetochallenge
International Women's Day is celebrated every year on March the 8th. It is a day celebrated around the world as a day we women come together and see the progress and achievements we have made economically, socially and politically in our own countries and in our own communities. This day is a day to reflect on how far women have come and how far we must go to achieve the equality and fairness we value so much as women.
This past year has been a very exceptional year as we all know. There is no doubt in anyone's mind, it has been a trying and difficult year for everyone. It has brought the human race to a level of despair not seen since major wars and yet during this time women have rose to the occasion as they always do to help out and be there for their communities, families and for all those who are vulnerable.
Our community is full of these great women and they are called homouhies. They come together as they always do and pull together their strengths, knowledge and work ethic to help their community and beyond. Through their different initiatives that brings them equity which they disperse through their many channels of charities be it in their own community or in Armenia.
This year, as challenging as it was, did not stop the ARS Montreal 'Sosse" and Laval "Shoushi" chapters of homouhies to recognize International Women's Day. With their combined effort and work they brought together yet another entertaining afternoon for all. Through the means of "technology" the day was not only celebrated and recognized it also brought people together through their computer screens.
This year's theme for 2021 International Women's Day was "Choose to Challenge" and with the year we've all had the homouhies knew that people needed laughter, joy and humor in their lives at least for that Sunday afternoon.
The event opened up with a slide show of prominent Armenian women in the past that have played major roles in their chosen fields.
After the HOM anthem was played Engerouhi Nelly Barsemian opened the event with HOM's and the communities' thoughts on the trying year we all experienced. The heaviness and the challenges we faced by the Artsakh War, Armenia and of course Covid. The year had us all feeling drained, desperate and hopeless during these much unforeseen times. Yet we need to rise above all this, as we so often do, and see hope and some glimmer of light.
Engerouhie Nelly also made mentioned that the executive committee had published a press release in which they stated that: "The Montreal and Laval Executive Boards, in collaboration with ARS Canada's Regional Executive Board decided to consider the March 15th, International Women's Day celebrations event as cancelled." "After deducting the already incurred expenses for the occasion, it was decided to allocate the remaining funds to ARS projects."
The committee members understood that this year was not like any other year and that there had to be a shift in their event and wanted to give back to their homouhies and what better way then bringing in laughter and humor.
This would be done by the one and only Armenian entertainer and humorist Dottie Bengoian. She is an inspirational, informative and versatile speaker, entertainer, humorist and educator who has been making audiences laugh throughout United States and Canada for over 30 years. Dottie has challenged the norm of someone of her generation and ethnicity to become a comic and rise above the occasion and deliver her witty, funny, and extremely clever ways of bringing humor to everyday life episodes, through the phrases and words we use in Armenian. Dottie has been called the "First Lady of Armenian Comedy", the "Armenian Queen of Comedy," and the Ambassador of Joy," all these quotes couldn't be further from the truth as she proved herself again to bring laughter and joy. Dottie says, "We Armenians deal with serious issue so often, it's important to balance our lives with laughter and humor." "A great satisfaction is seeing people tap their own sense of humor and remember their own stories." She is a true comedian and a pillar of her art as she made the audience laugh through a computer screen not seeing her audience's feedback through laughter or comments or agreement of what she was saying. Dottie kept the jokes coming as she played out real life scenarios behind every joke behind every word and phrase. She made us think. She pointed out that we need to embrace change, learn constantly and thru laughter prepare ourselves to face life's challenges, especially as Armenians.
The event came to a close with closing remarks from the President of the ARS International Women's Day event organizer Engerouhi Annie Babikian Torkian. As she payed homage to all the front line workers who have been working tirelessly around the clock during Covid. She also gave an honorable mention to both Montreal and Laval regional and executive committee members for all their work in the past year with their endless amount of humanitarian work to meet the needs of the people in Armenia, Artsahk and Lebanon and their countless charity work both in Montreal and Laval communities. And of course to all the committee members of the event that through technology brought the event all together. As all committee members are learning and discovering new ways to hold events.  And assistance from the outside is also needed. Thank you to Georgik Barsemian who helped out with all the PowerPoint presentations for the event.
Also at this time Engerouhie Annie made mention and thanked Elize Bogosian for her art work on the posters and tickets from last year's cancelled event  and Garo Nazarian from Melan for his very generous donation of the posters and tickets.
And a big thank you to Dottie who "chose to challenge" and brought the much needed laughter and joy into our lives.
The event did not leave the ladies without a chance of getting to see each other onscreen. The event organizers took this opportunity and gave the participants some social networking time where participants were able to meet and chat with each other and Dottie.
Dottie Bengoian may be followed and contacted on Facebook at Dottie Bengoian.
"A good laugh heals a lot of hurts"
Noushig Ghazarian Nalpatian