ARS Armenian Private School of Toronto Raises $364,368 at Annual Telethon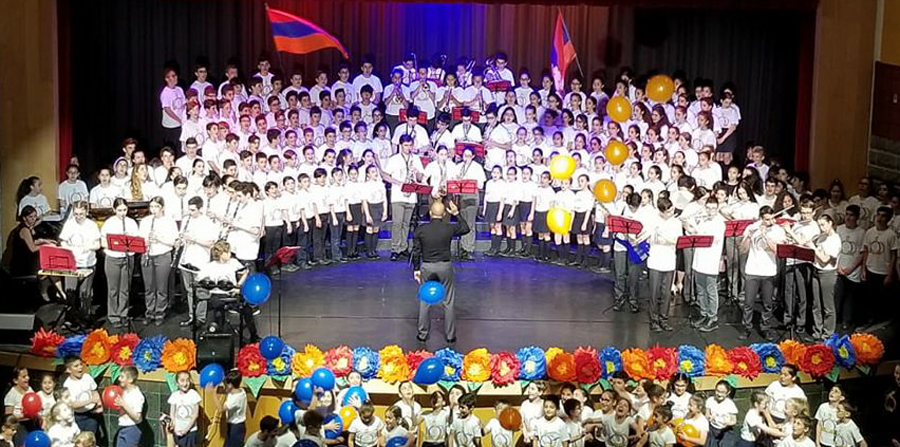 A.R.S. Armenian Private School would like to thank everyone who contributed to the success of our Annual Giving Campaign: Telethon 2018! With the financial support of our donors, the efforts of committee volunteers, and the Nor Hai Horizon production team, we were able to raise $364,368. A special thanks to our students who once again contributed to the Student "Donate by Age" Fundraising Campaign and can take pride of ownership in the betterment of their school. As we approach our school's 40th Anniversary in 2019-2020, we turn the page to a new chapter in our mission to keep A.R.S. Armenian Private School strong and vibrant for generations to come!
A.R.S. Armenian Private School
A.R.S. Armenian School is the largest co-educational, Armenian-Canadian bilingual and bicultural day school in Ontario, teaching to students from Preschool through to Grade 12.The Armenian language, cultural and religious studies are weaved into the general curriculum in adherence with the Ontario Ministry of Education guidelines.We celebrate our heritage as well as the common ground we share as Canadians.
With over 500 students strong, A.R.S. is an intimate school where students form positive bonds not only with each other and their teachers, but with the entire school community.We encourage and support each student to achieve their personal best, both academically and socially.Students learn their value as individuals, with much to offer both our immediate school community as well as the global community.