Armenia's Tumo Center for Creative Technologies launches Paris branch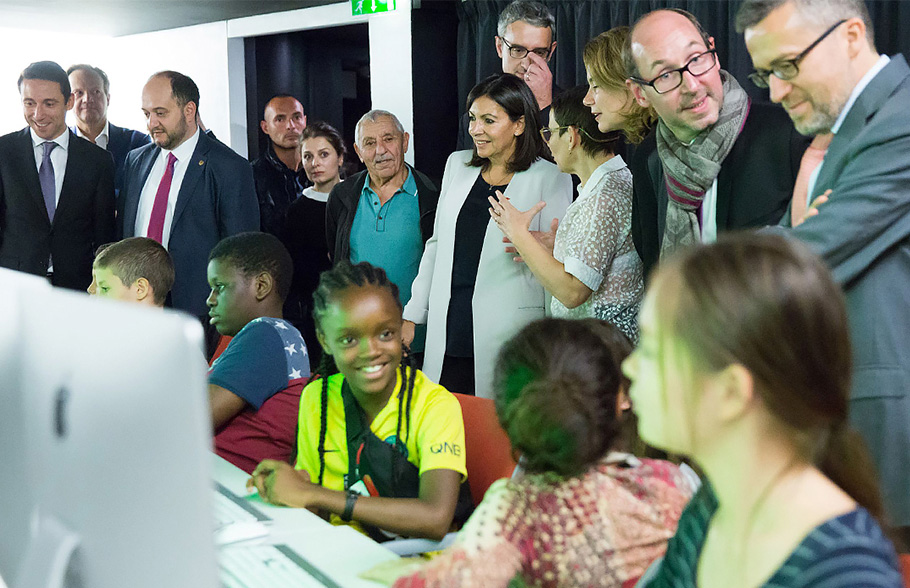 (Mediamax) – The opening ceremony for TUMO Paris took place on October 16 at Forum des Images in the Les Halles neighborhood of Paris.
The ceremony was attended by Anne Hidalgo, Mayor of Paris, Marc Tessier, director of Forum des Images, Carlos Moedas, EU Commissioner of Research, Science and Innovation, Arayik Harutyunyan, Minister of Education and Science if the Republic of Armenia, Hayk Marutyan, Mayor of Yerevan, Sam and Sylva Simonian, Founders of TUMO, Marie Lou Papazian, CEO of TUMO and other guests from France, Armenia and the international community.
"A historic event is taking place," said Minister Harutyunyan, who noted that TUMO's mission and appeal have no boundaries, as other cities express interest in opening their own TUMO center.
"My daughter is a TUMO student in Yerevan, and I know how much it means to her, how much she is learning and how happy she is there. I am thrilled that young people in Paris can now have the same experience," said Hayk Marutyan, mayor of Yerevan.
Next, the Mayor of Paris, Anne Hidalgo, said, "Long live TUMO! To the young people who are here, be bold and think about the future humanely and without limits."
During the ceremony, new flying TUMObiles designed by architect Bernard Khoury were unveiled. After the ceremony, guests toured the center, got acquainted with the TUMO educational program, and tested out the new TUMObiles.