Armenia's Malkhas Amoyan named World Wrestling Champion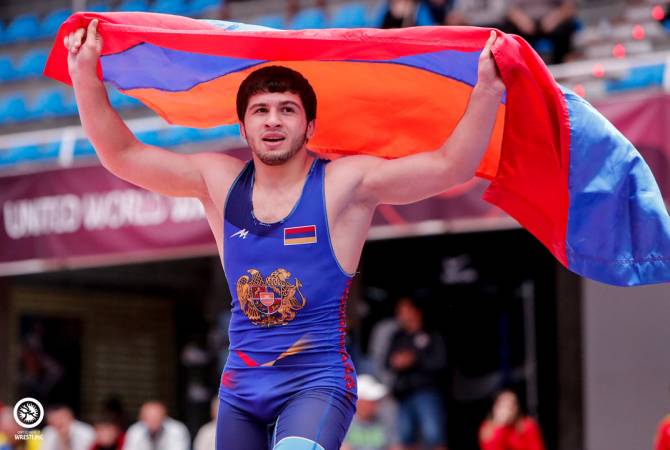 Armenia's Malkhas Amoyan clinched gold in the 72 kilogram division on the first day of Greco-Roman finals at the United World Wrestling (UWW) World Championships in Oslo.
Amoyan earned the under-72kg title as he won 3-1 in the gold medal bout against Sergei Kutuzov of Russia, the Armenian National Olympic Committee reports.
Lithuania's Kristupas Šleiva notched a 10-1 victory by superiority over Iran's Mohammad Reza Hojatollah Mokhtari to take bronze, with Poland's Gevorg Sahakyan – who is of Armenian descent – defeating Cengiz Arslan to finish joint third.