Armenian president stresses international recognition and condemnation of The Armenian Genocide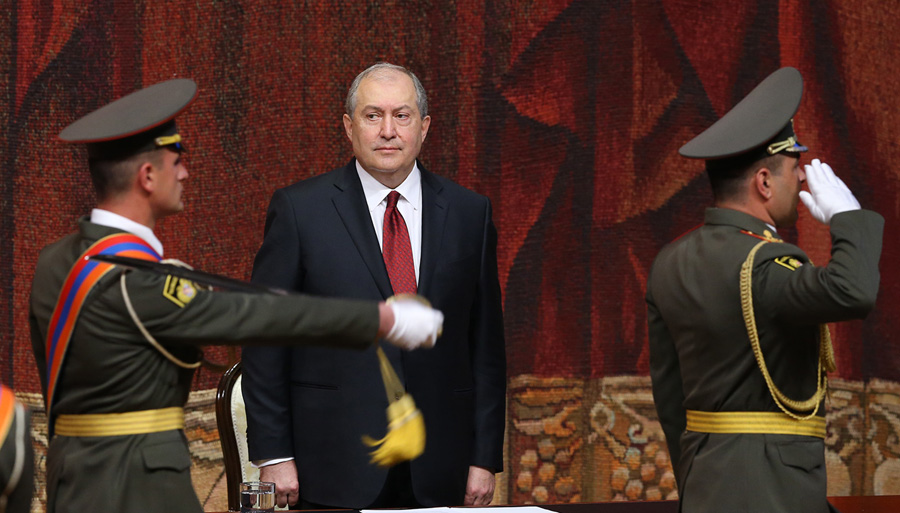 PanARMENIAN – The recognition of the Genocide is not an end in itself, Armenia's new president Armen Sarkissian said in his speech on Monday, April 9.
The former ambassador to the United Kingdom, Sarkissian was sworn in as the country's fourth president at a special sitting of the National Assembly at the Sports and Concert Complex in Yerevan.
"The Armenians have proved with their history that they are a creative, compassionate and peaceful nation," the president said.
"That is why Armenia has been consistently advancing the policy of finding a peaceful solution to all the conflicts and political problems out there and preventing genocides and other crimes against humanity."
According to him, the great tragedy that the Armenian people were subjected to 100 years ago during the Armenian Genocide must serve as a lesson for everybody.
"The recognition of the Armenian Genocide is not an end in itself. The international acknowledgement and condemnation of that crime against humanity is an important step on the way of ruling out its occurrence anywhere in the world."