Armenian President believes ISIS militants might be involved in Karabagh conflict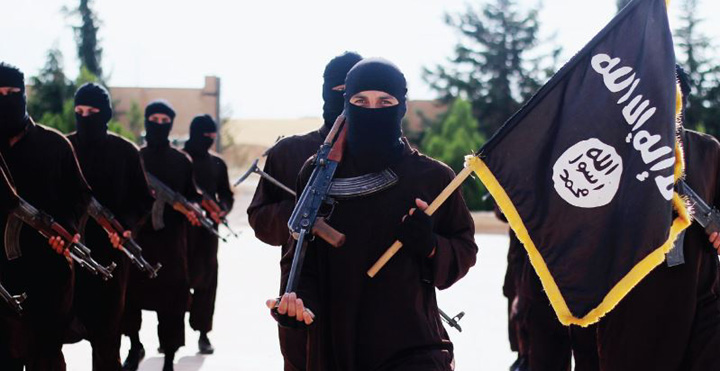 (Mediamax) – President of Armenia Serzh Sargsyan believes that CSTO countries "could provide more active support to Russian Armed Forces in the fight against the ISIS".
"Russia makes a very large contribution to that fight, and we should bear some responsibility too. It's important for Armenia also because high numbers of our compatriots used to live in the Middle East. As we know, the Islamic State treats national minorities with particular cruelty, especially the Christians. My brothers and sisters suffered greatly from that in Syria and Iraq. Of course, the sooner ISIS fighters are wiped out, the better for the entire human race. We are ready to provide further humanitarian aid to the people of Syria, who suffered greatly. I believe that Russia's current efforts will end successfully," the President stated in the  exclusive interview to Mir TV.
"Armenia is located approximately 400km away from the ISIS operation zone. That means that developments in the Middle East are directly related to our security. Given that many citizens from CIS member states are involved in ISIS activities, sooner or later, people with military experience may appear in our region. Unfortunately, we can already detect Arabic speech and other voices on the other side of the Line of Contact [the NKR-Azerbaijan Line of Contact – Horizon]. We think that people who left the Middle East become gradually involved in the conflicts in our region. Undoubtedly, that is very dangerous," Serzh Sargsyan stated.