Armenian PM visits border villages in Tavush province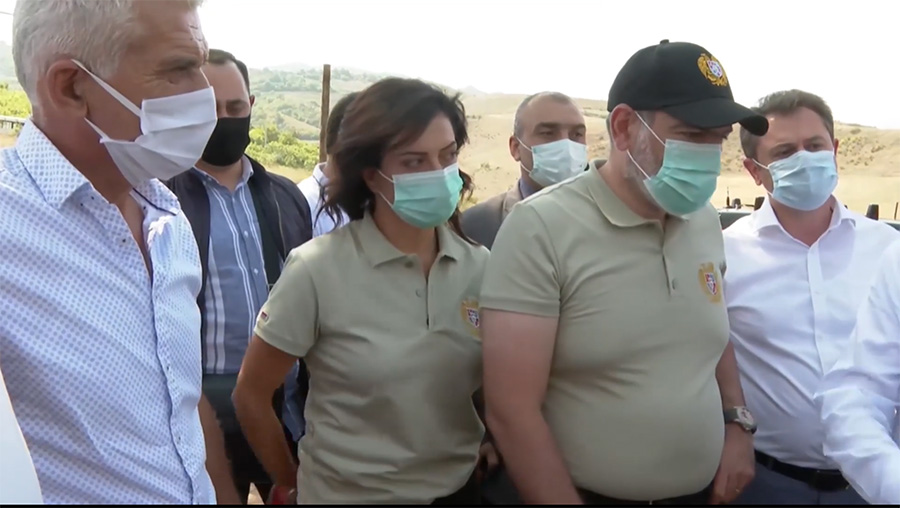 Prime Minister Nikol Pashinyan visits border communities of Tavush region today.  The first stop was Chinari, where the Prime Minister thanked the residents for their strong support for the Armed Forces in the victorious battles in July, Public Radio of Armenia reports.
PM Pashinyan had a look at the construction of a new house of one of the residents. The house was completely destroyed as a result of shelling.
The border villages in Tavush province came under heavy shelling during the July clashes incited by Azerbaijan. Residential houses and infrastructures were damaged, one of the villagers in Aygepar community was injured.
Անկախությունից ի վեր սահմանապահ Չինարիում ոչ մի տուն չի կառուցվել. այսօր կառավարության նախաձեռնությամբ հիմքից նոր տուն է կառուցվում հակառակորդի հրետանուց ավիրված տան փոխարեն, որը 10 հոգանոց բազմազավակ ընտանիքին կհանձնվի մինչեւ տարեվերջ՝ լիովին կահավորված։

Posted by Nikol Pashinyan / Նիկոլ Փաշինյան on Monday, September 7, 2020