Armenian PM Nikol Pashinyan offers congratulations to Justin Trudeau on electoral victory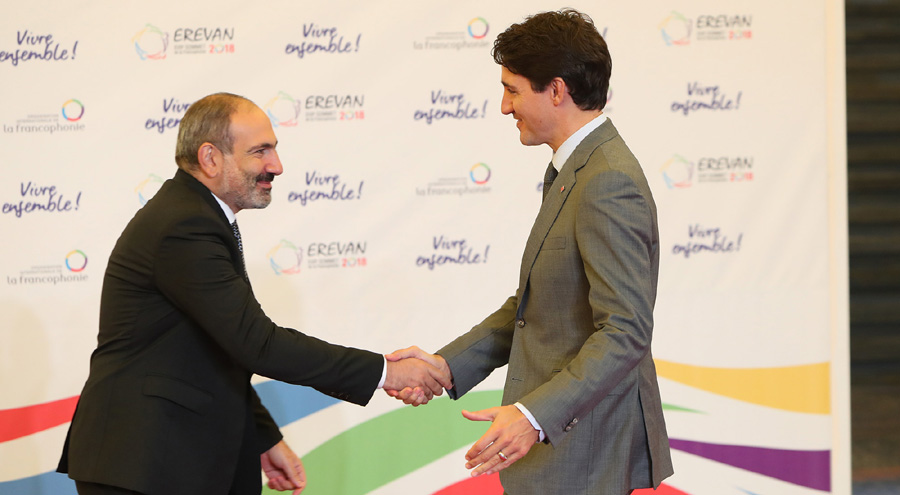 Armenian PM Nikol Pashinyan extended congratulations to Canadian counterpart Justin Trudeau on the latter's electoral victory, Armenpress reports.
"Congratulations to Justin Trudeau on his electoral victory. Looking forward to continue building on our strong friendship and partnership for the benefit of our two countries", Pashinyan tweeted.
"I am very happy that my good friend Justin Trudeau won in the elections and will continue leading the friendly Canada. My best wishes, dear Justin," Pashinyan said in a separate Facebook post, sharing a selfie with the Canadian PM from the year before.
Trudeau's Liberal Party won in the parliamentary elections in Canada, however it won't be able to form a majority government according to the polls.