Armenian Parliament Recognizes Yazidi Genocide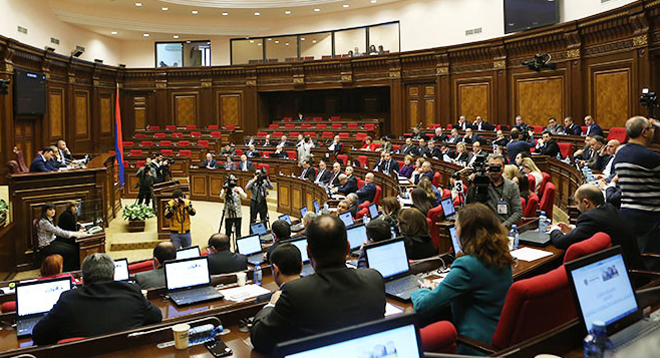 The National Assembly of Armenia on Tuesday adopted a draft statement condemning the genocide perpetrated against the Yazidi people by terrorist groups on the territories of Iraq under their control.
The legislative measure was adopted with a vote of 91 for and 1 abstention.
In his speech before the voting, Samvel Farmanyan, a member of the ruling Republican Party of Armenia, urged to use the word 'recognition' in the statement.
"The word 'recognition' is actually never used in any resolution acknowledging a crime of genocide. We blame many countries for a selective approach, so we should avoid doing the same and instead move to fully condemn [the genocide]," Samvel Farmanyan said.