Armenian parliament majority votes to oust two opposition MPs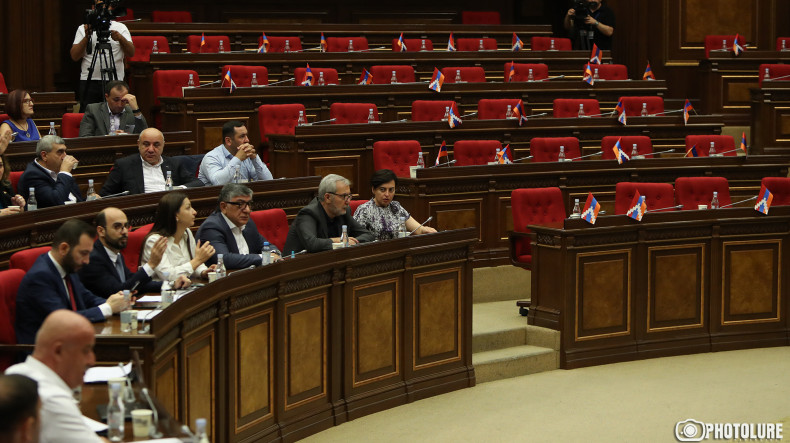 The Armenian parliament majority on Friday voted unanimously to strip two opposition lawmakers of their posts.
All 66 MPs from the ruling Civil Contract party who took part in the secret ballot backed the decision to oust Hayastan bloc's Ishkhan Saghatelyan and Vahe Hakobyan as deputy parliament speaker and chairman of the Standing Committee on Economic Affairs, respectively, for absenteeism.
The decision had been drafted by the ruling team and debated at the morning session of the parliament.
The voting results were announced by Counting Commission Chairman Narek Babayan shortly after it instead of some 1.5 hours later as it is usually the case.