Armenian National Committee's reaction to reports on UAE's recognition of Genocide: Acknowledging the historical reality or a pressure card on Turkey?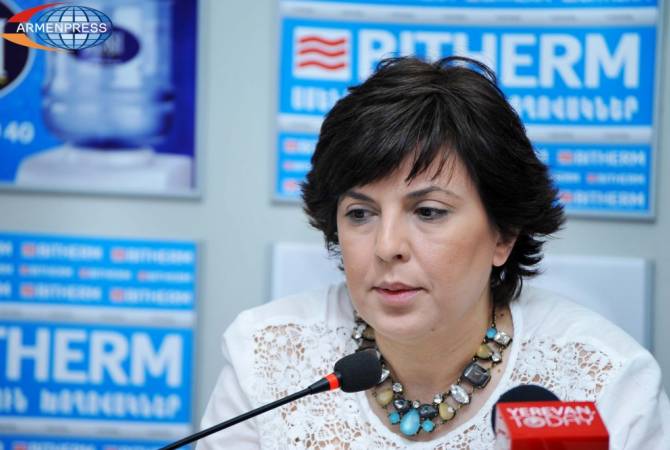 The Armenian National Committee of Middle East is closely following the Arab media reports according to which the United Arab Emirates (UAE) is going to recognize the Armenian Genocide. The Committee views these reports in the context of regional developments.
Vera Yakubyan of the Armenian National Committee of Middle East told ARMENPRESS that such reports on recognizing the Genocide have also been circulated in case of Egypt, but with no concrete result till now.
"You know that as for Egypt there were many rumors that the parliament is going to adopt a resolution, but all these remained in the propaganda field, and no practical steps were taken. We are reacting cautiously to all reports regarding the recognition of the Armenian Genocide. It's not ruled out that these statements are a step to exert pressure on Turkey, and we know that today certain Arab states have tense relations with Turkey", she said, adding that the UAE is among those Arab countries which currently has a difficult process of relations with Turkey.
"It's known that in recent years Turkey has supported the Islamists in the Arab world. And now there is a competition who will be more influential in the Arab world. And therefore the issue of the recognition of the Armenian Genocide is being raised on the background of problems with Turkey. Of course, we are following the developments, but are not so excited at the moment because maybe the relations with Turkey will normalize. You know that there are strong economic ties between some Arab countries and Turkey", Vera Yakubyan said.
She noted that some Arab countries were among the first ones to provide shelter to many Armenians who survived the 1915 Armenian Genocide. These countries enabled Armenians to settle there, have their church, open a memorial stone and commemorate the Genocide victims. "Therefore, we can state that some Arab countries indirectly acknowledge the historical reality of 1915", Yakubyan said.
As for the possibility of the recognition of the Armenian Genocide by the UAE, she said it will pave a way for the recognition by the remaining Arab countries.
"If they recognize, that will be an unprecedented phenomenon in the Arab world. It can have a chain reaction effect and the remaining Arab countries will also take such an action. In any case now it's difficult to understand whether the UAE will recognize the Genocide or not", Vera Yakubyan noted.
According to the Arab media reports, the UAE may recognize the Armenian Genocide committed by the Ottoman Empire in 1915, which will further increase the tension between Abu Dhabi and Ankara. The media outlets report that the UAE's recognition of the Armenian Genocide may be announced on April 24.
Interview by Anna Gziryan
Edited and translated by Aneta Harutyunyan