Armenian National Committee of Quebec participates at Immigration Minister Kathleen Weil's fundraising event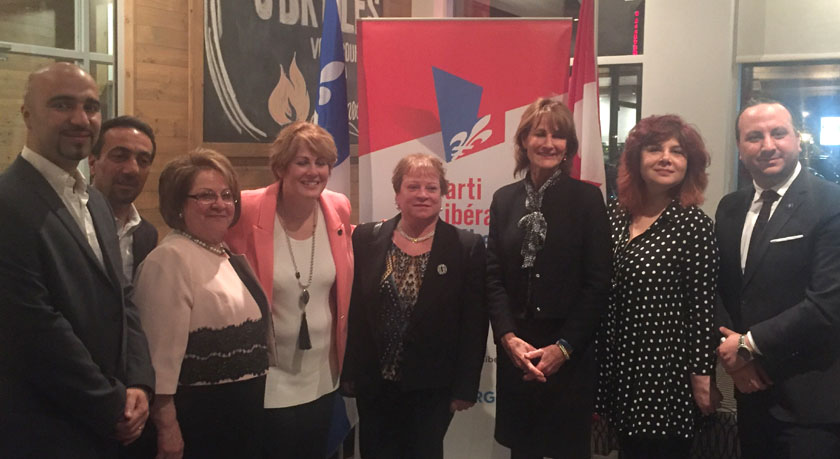 On Thursday April 20th, members of the Armenian National Committee of Quebec (ANCQ) and Laval Armenian Community Center participated at Québec Immigration Minister Kathleen Weil's fundraising event which took place at Restaurant O'Brulés in Fabre.
Monique Sauve who is the Provincial MNA for the region was the host and the room was filled with community leaders from all cultural organizations.
The immigration minister spoke at length about Québec's commitment to cultural and religious diversity as well as her ministry's  involvement in coordinating with other provincial ministries to help immigrants and recent refugees find employment in the province.
Part of the evening's program was to have three speakers present their own personal story to the audience.  On behalf of the Armenian community, co-president of ANCQ, Hrag Jinjinian spoke of his own personal journey as he immigrated to Quebec.
The night was also a very good opportunity for ANCQ to confirm the strong roots that the Armenian community has established in Québec both economically and culturally. 
Mrs. Weil mentioned how she has met successful Armenian entrepreneurs during her time as minister and spoke of her admiration for their success.