Armenian Genocide torchlight march slated for April 23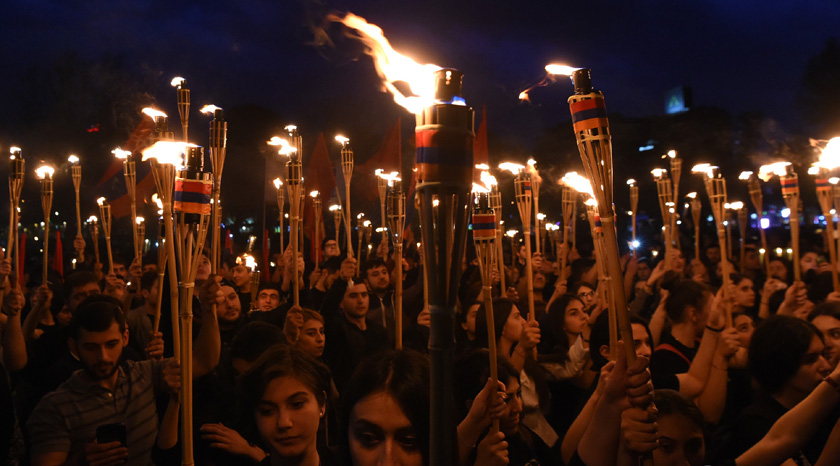 The traditional torchlight march commemorating the anniversary of the Armenian Genocide will be held on April 23, the organizers have revealed, according to Yerkir.am. The march is organized by ARF Nikol Aghpalian Student Association and ARF Youth Organization of Armenia.
This annual procession is the symbolic part of the struggle for the global recognition of the mass killings.
Prior to the launch of the march, the youth usually pay tribute to the 1.5 million innocent victims of the first Genocide of the 20th century with a moment of silence.
Carrying Armenian tricolors and chanting national songs, the protesters process towards Tsitsernakaberd where the Armenian Genocide memorial is nestled.